Top Summer Activities in Bend, Oregon
People are always asking what there is to do in Bend, Oregon in the summer; to be honest, the options can feel limitless. The mountains, canyons, forests and deserts near town create a culture that prioritizes playing around in and exploring our massive backyard. All across the region, visitors can explore the landscape from miles of hiking, biking and equestrian trails. The landscape lends itself well to water sports, as there are seemingly countless rivers and lakes to make a splash in. Scenic highways make it easy to catch all the best views without having to leave your car. On top of it all, Bend attracts creative people of all kinds, blessing us with tons of live music to enjoy on almost any night of the week. You won't have a hard time finding something for everyone, this summer in Bend.
Discover Water Sports Galore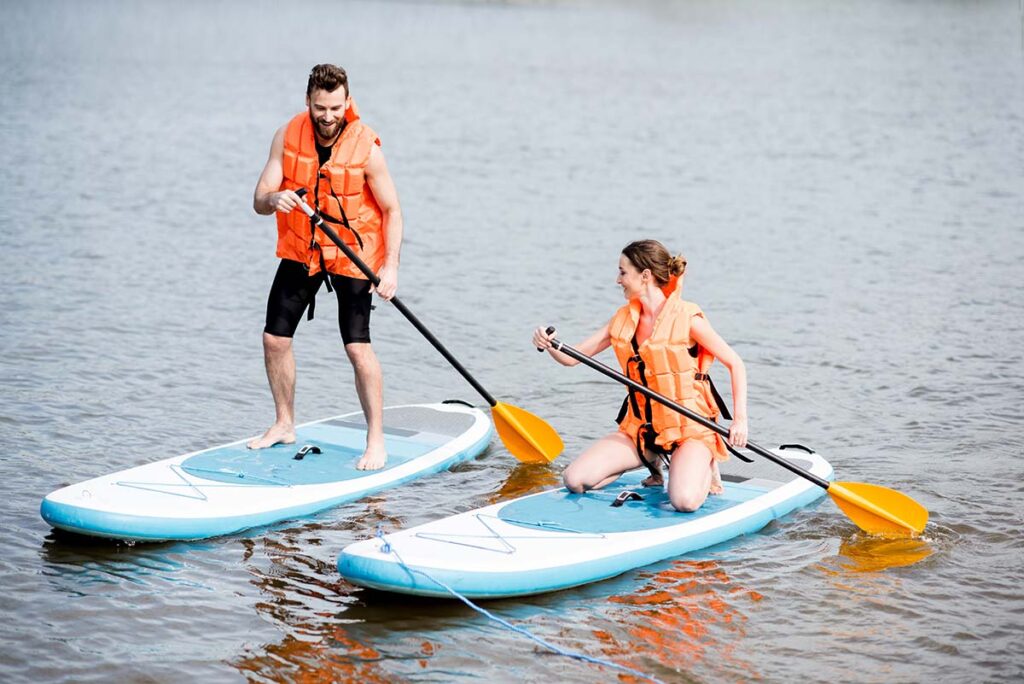 Summer in Bend has become synonymous with the pursuit of all sorts of water sports and recreation. The big draw is floating the Deschutes River, which is a leisurely float that runs right through Bend's bustling Downtown and Old Mill Districts. For a more white-water focused adventure, consider contacting Sun Country Tours, a rafting outfitter that's well known for guided white water trips down the Upper Deschutes River. Aside from rafting, kayakers and paddle boarders will enjoy exploring the Cascade Lakes, a collection of twelve lakes and two reservoirs that are perfect for hot summer days. Even surfers can find fun in Bend at the Bend Whitewater Park, a manmade stretch of river with hydraulic systems that can create rapids and waves of various sizes.
Go on a Hiking Adventure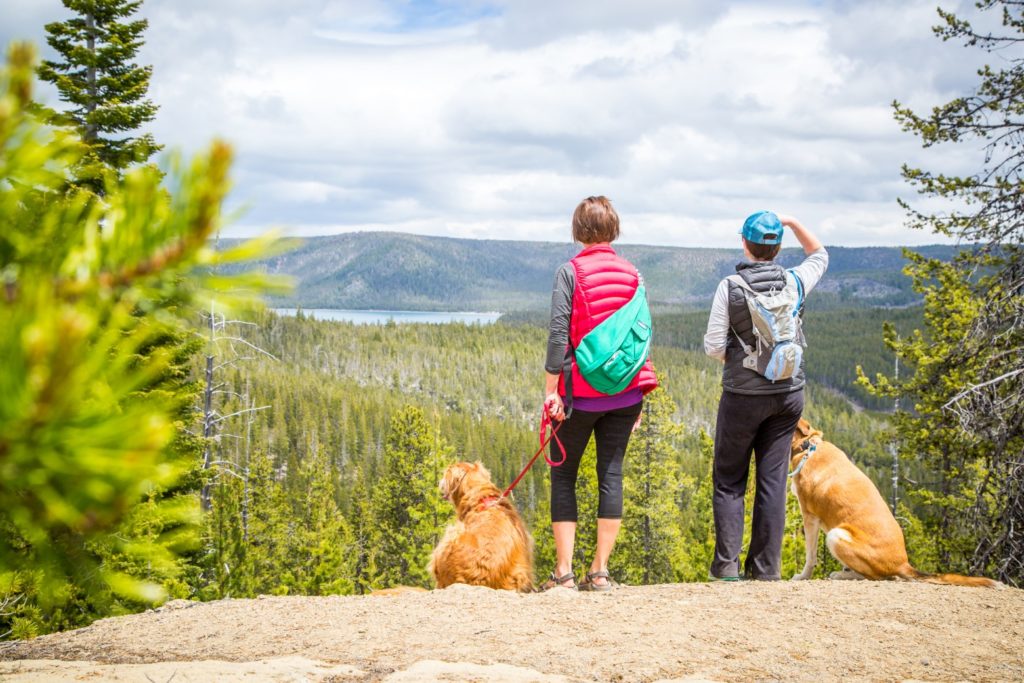 There's no simpler way to witness the majesty of the many lakes and lava fields that dot across the Deschutes National Forest than by hitting the trails. From hiking mountain passes and summiting well-known peaks to low-impact walks along river trails underneath the shade of tall ponderosa pines, hiking is a tried and true pastime of the area. Even in the barren high desert, visitors can hike through hundreds of miles of trails and discover scenes of stark beauty, including plenty of trails that showcase stunning waterfalls. If you need any help picking from the many options, we suggest checking out some of these hiking trails to get you started.
Go Mountain Biking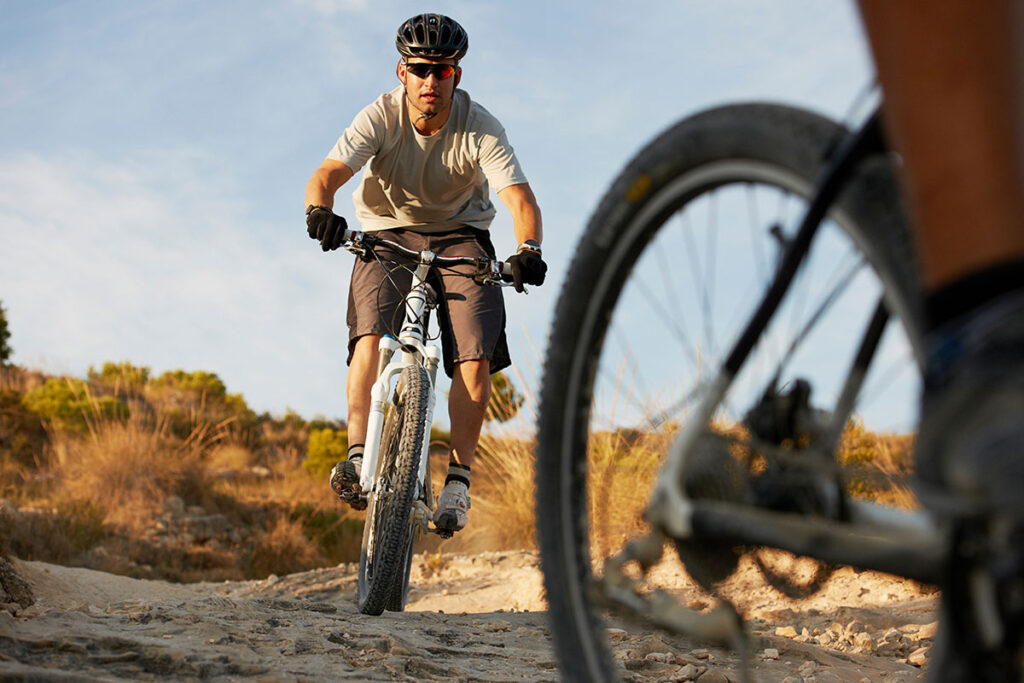 If you're the kind of person who thinks that trails need to be more adrenaline inducing, mountain biking might just be your thing. While the number is constantly growing to accommodate more trails and new networks, there's currently close to 300 miles of mountain biking trails, just waiting to be explored. Some trails are more geared towards relaxing, family-friendly experiences, allowing riders the time and space to enjoy the views and take everything in; other trails are more technically focused, prioritizing downhill speed, jumping gaps and playing around on some man made features like balance beams, banked wall turns and more. With plenty of bike and gear rental options in town, even beginners will have access to high-quality gear and top notch knowledge from experienced professionals.
See the Area on a Scenic Drive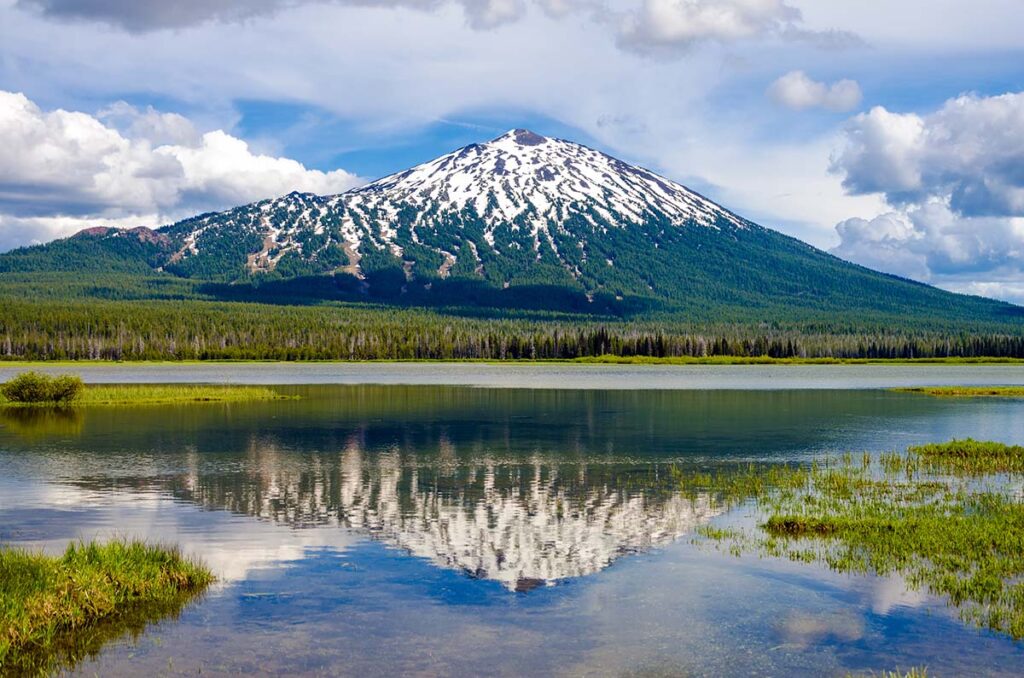 Whether you're looking for a family-friendly way to see the sights or just want to relax with the AC cranked (we don't blame you), your car can be the perfect option for exploring. The nearest and most accessible byway that will keep you on this side of the Cascades is called the Cascade Lakes Scenic Byway. From the edge of town off of Century Drive, visitors can embark on a 66 mile journey through dozens of lakes, mountains and countless towering pine trees. All of those bodies of water we mentioned earlier are available through this byway, and on a clear summer day, the views will be unmatched. For something more in the mountains, consider taking the McKenzie Pass/Santiam Pass Scenic Byway. Many Bendites know it as the way to Portland and the Willamette Valley, but this curvy road is also known for providing stunning views deep within forested and wild areas. Dotted along both ways are plenty of scenic vistas with space to pullover, snap a picture and enjoy the view.
Check out Live Music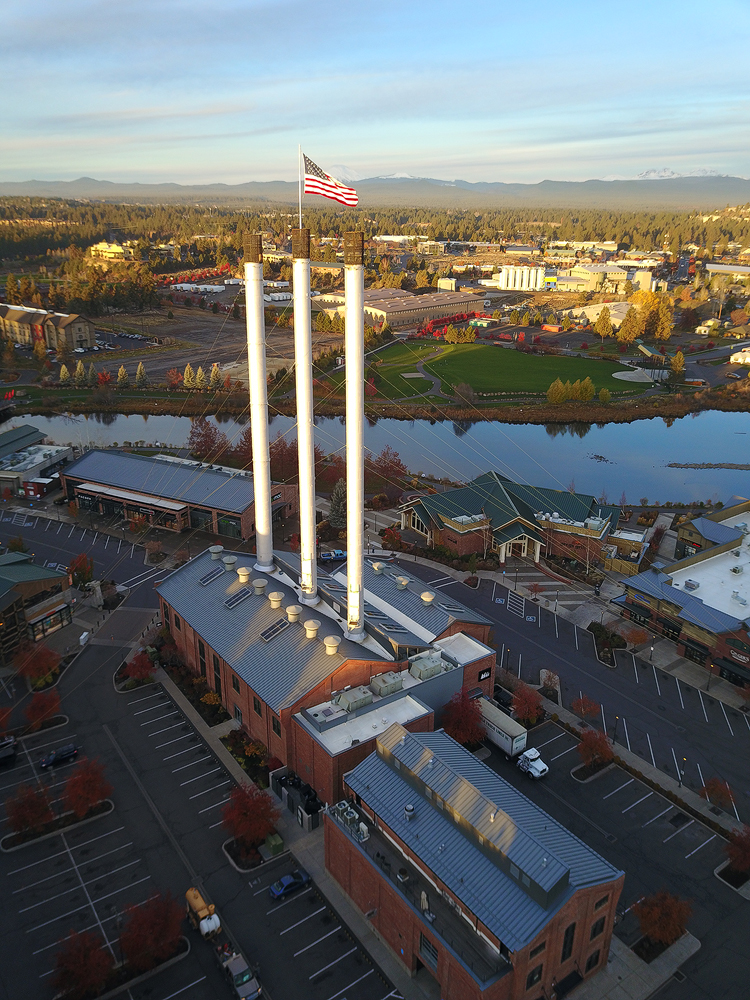 From the newly renovated Hayden Homes Amphitheater to the many local venues, bars and clubs, Bend summer nightlife almost always includes live music. The Hayden Homes Amphitheater was recently upgraded in size to accommodate much larger performances, allowing A-list artists to add Bend to their tours. On a smaller scale, there are tons of spots in town that regularly feature local acts from a wide range of genres. From bluegrass and folk to rock, hip hop and even some DJs mixing electronic music, Bend is a creative place where musicians of all kinds are constantly sharing their work.
Whether your definition of fun is hitting the town and discovering new artists, or hitting the trails to explore the cornucopia of natural bounty that is Bend, you'll find something for everyone this summer. Consider starting with a guided tour to help get started; there are plenty of local options, from river rafting to mountain biking tours. Hotel rooms can fill up quickly in the popular summer months, so consider booking your vacation lodging in Bend soon.