Waypoint Hotel
Your meeting Rooms in Bend
Whenever we create a new meeting or event for you at the Waypoint Hotel, our main goal is to customize each meeting for all of your unique needs. From catering and AV needs to meeting room arrangements, we are happy to think outside of the box and make it happen. There is no such thing as "this is how we've always done it".


We embrace our Bend culture and try to incorporate that mind-set into each meeting. Let us know how we can help you create a completely different experience for your guests.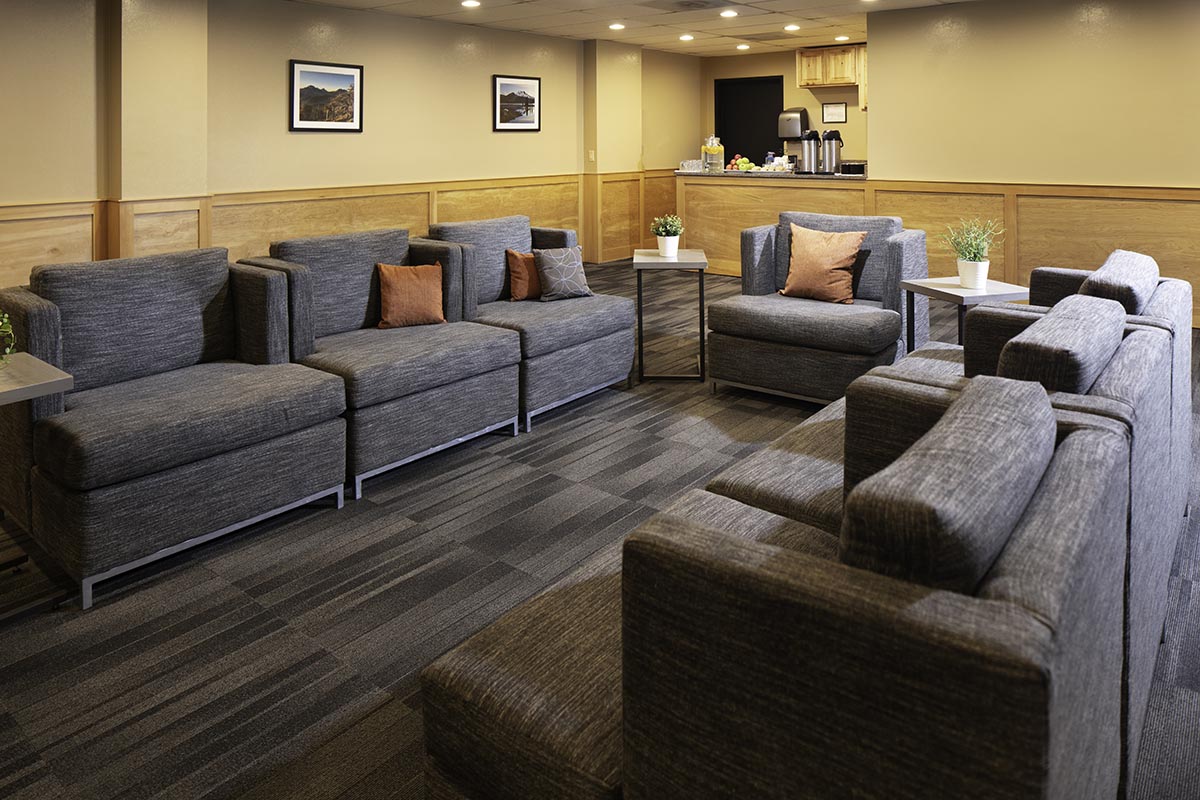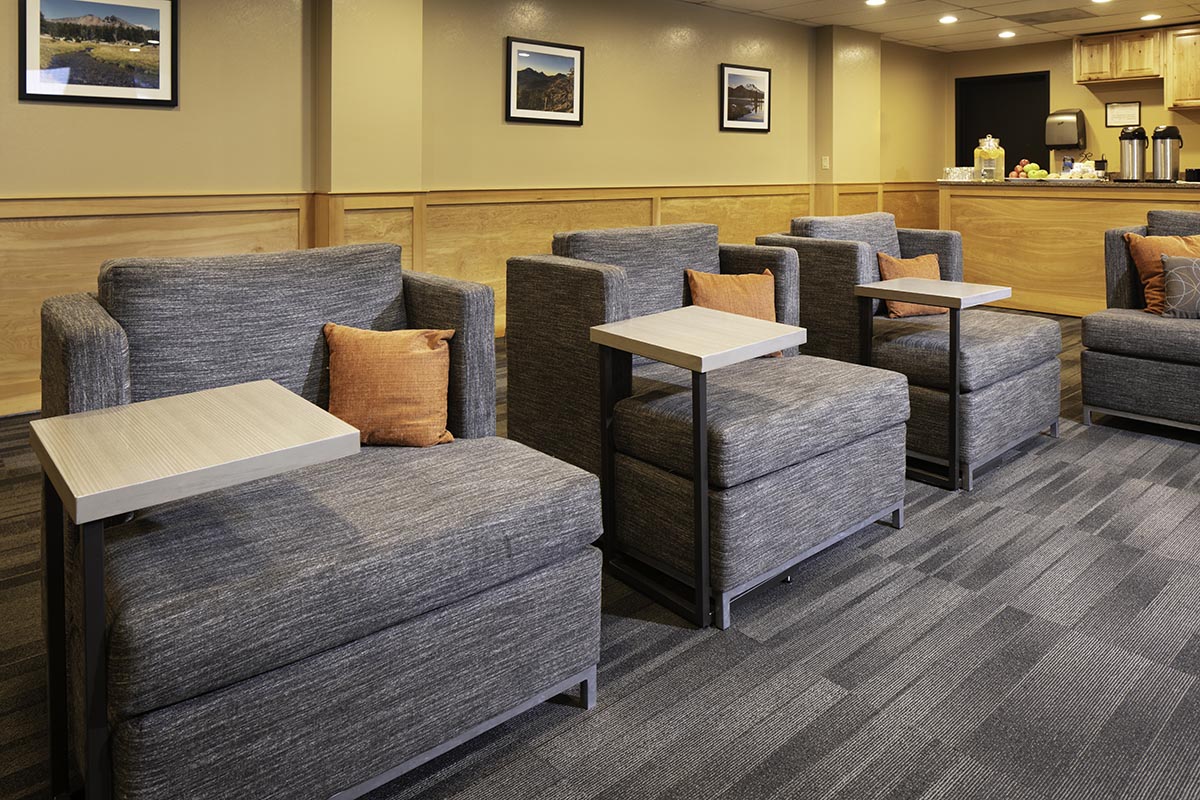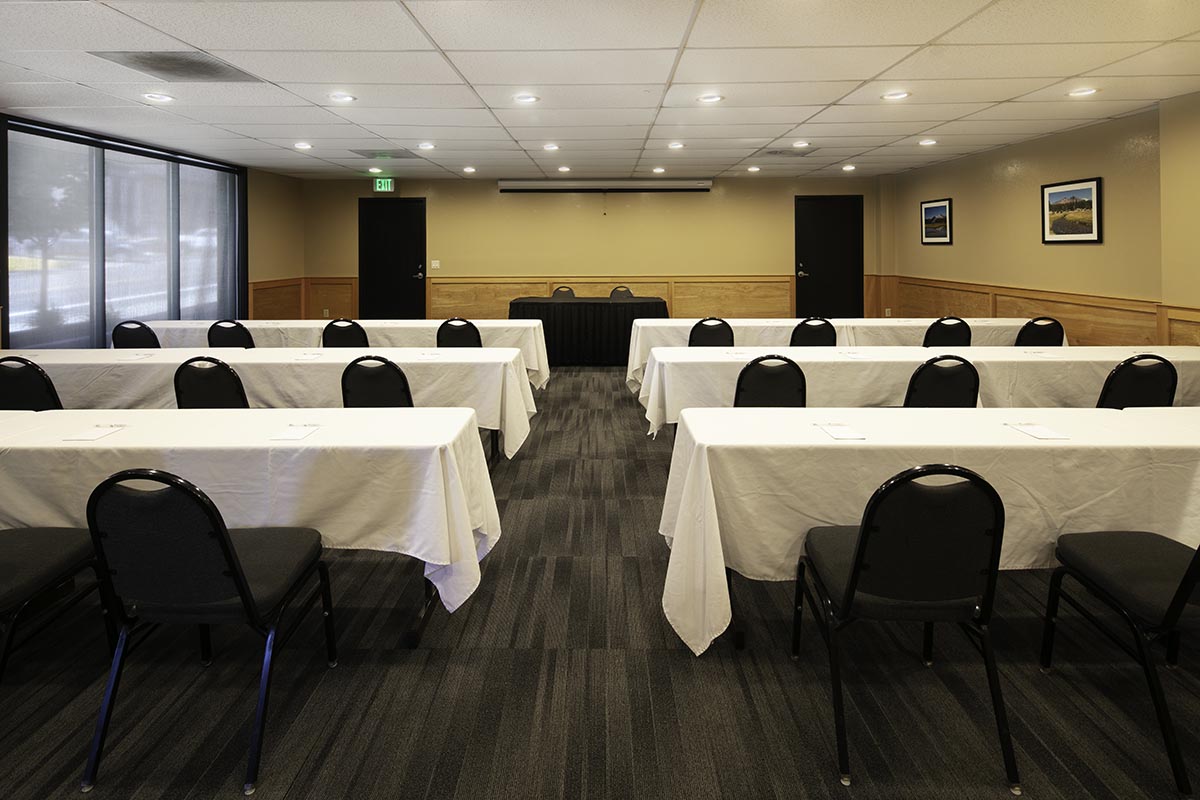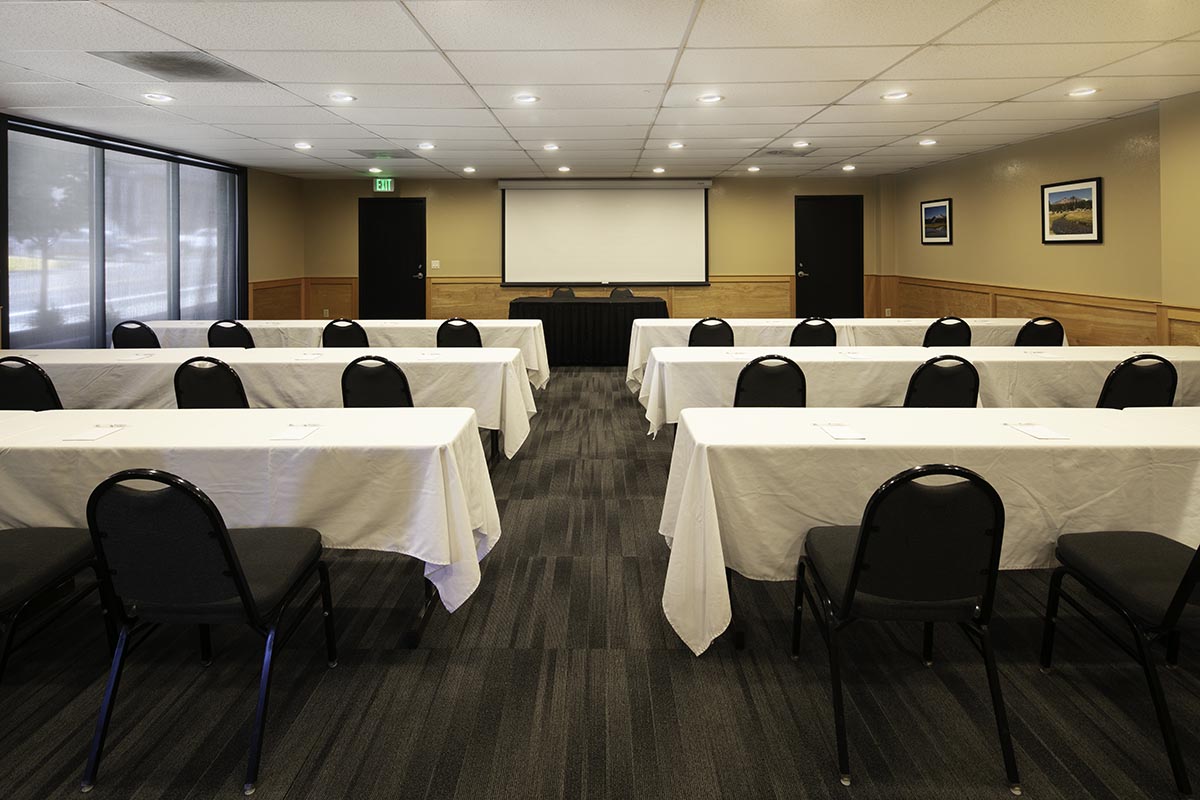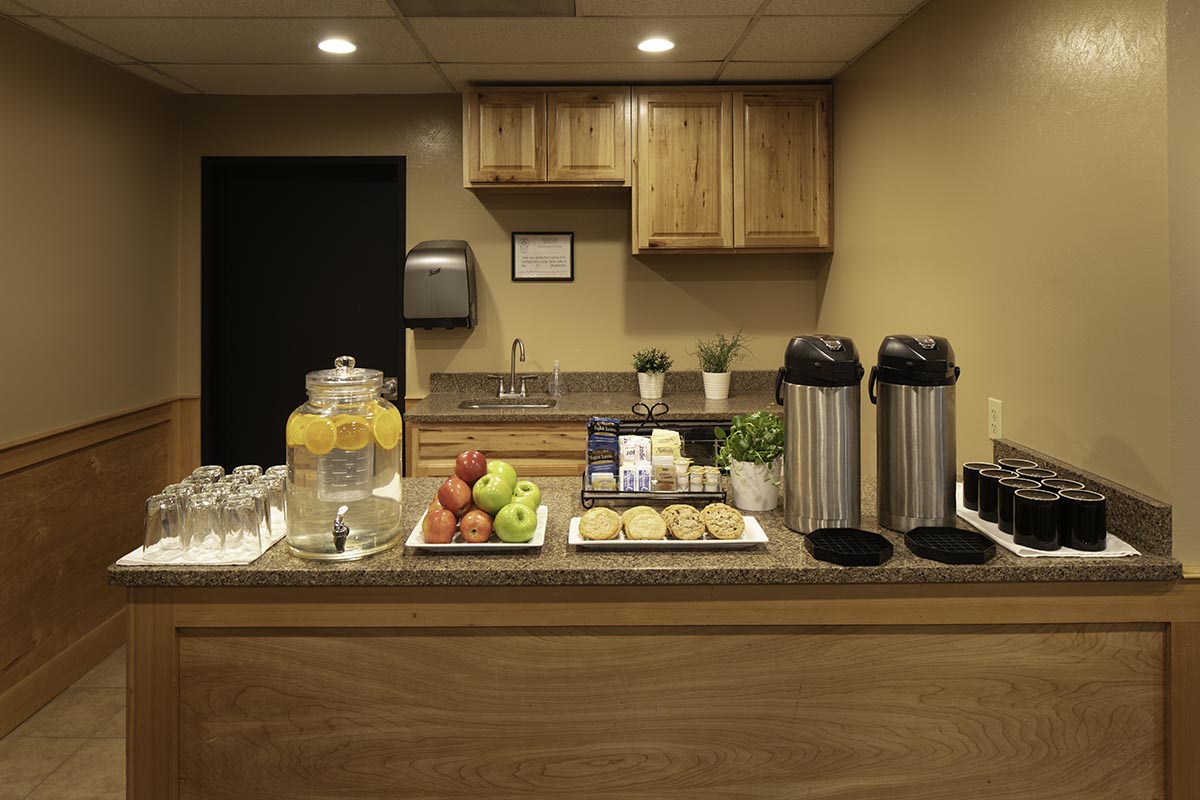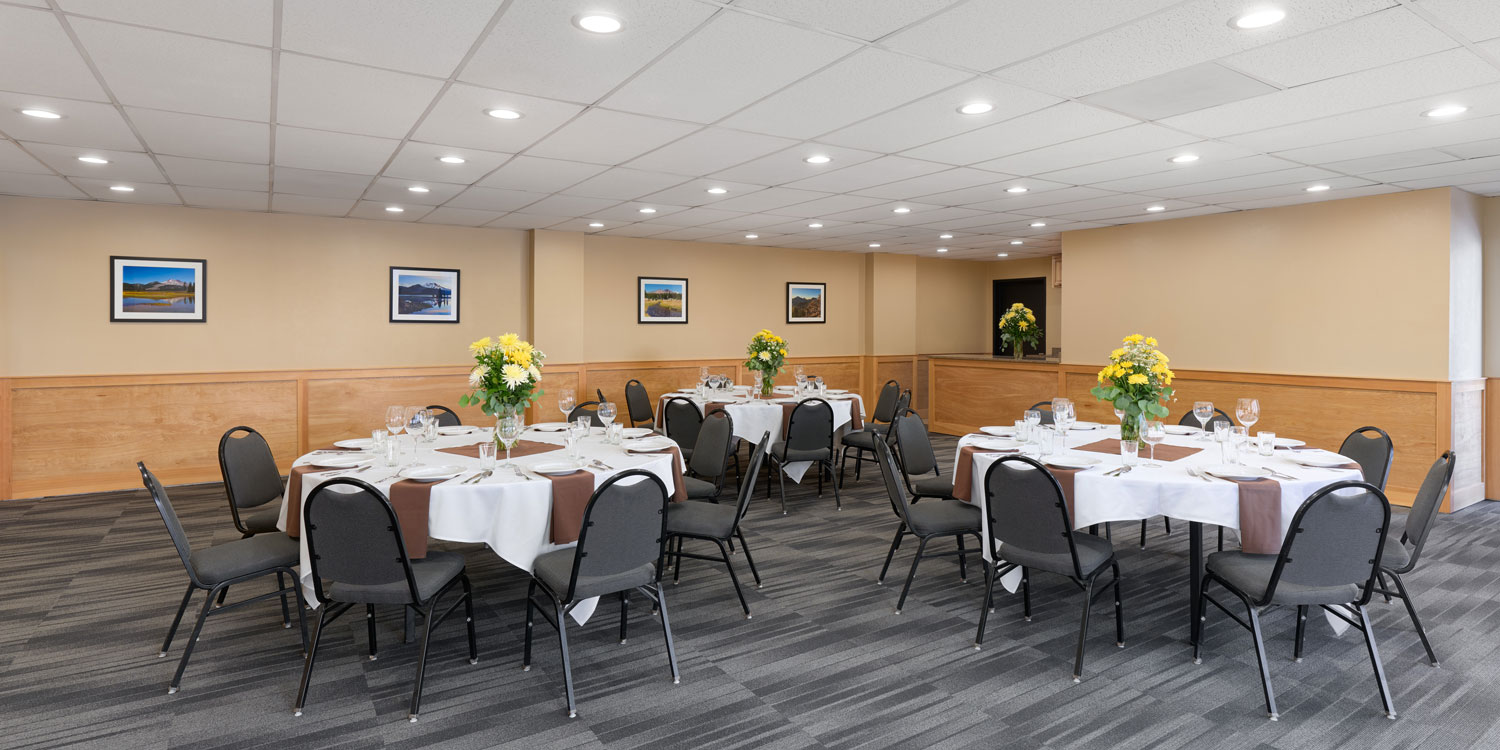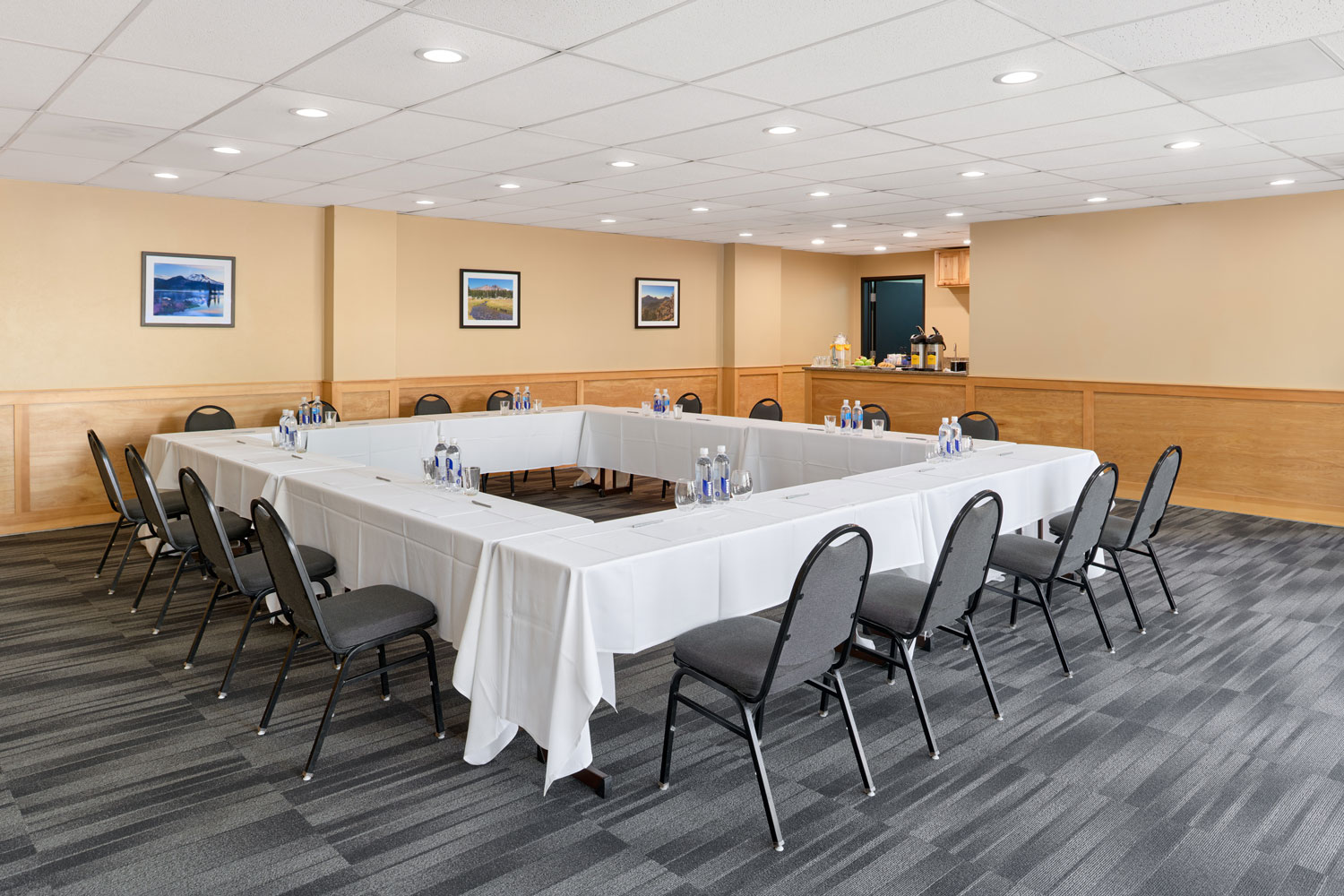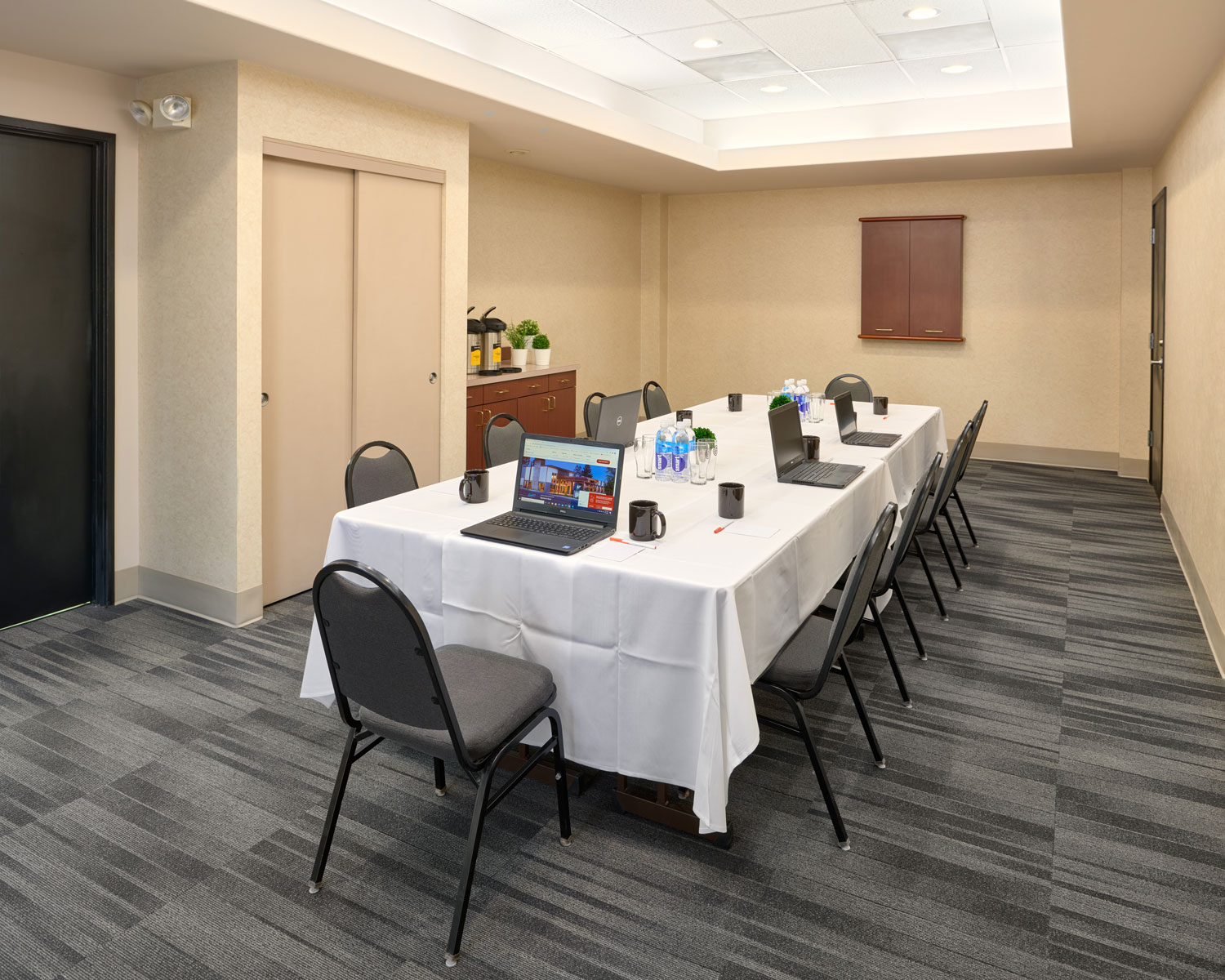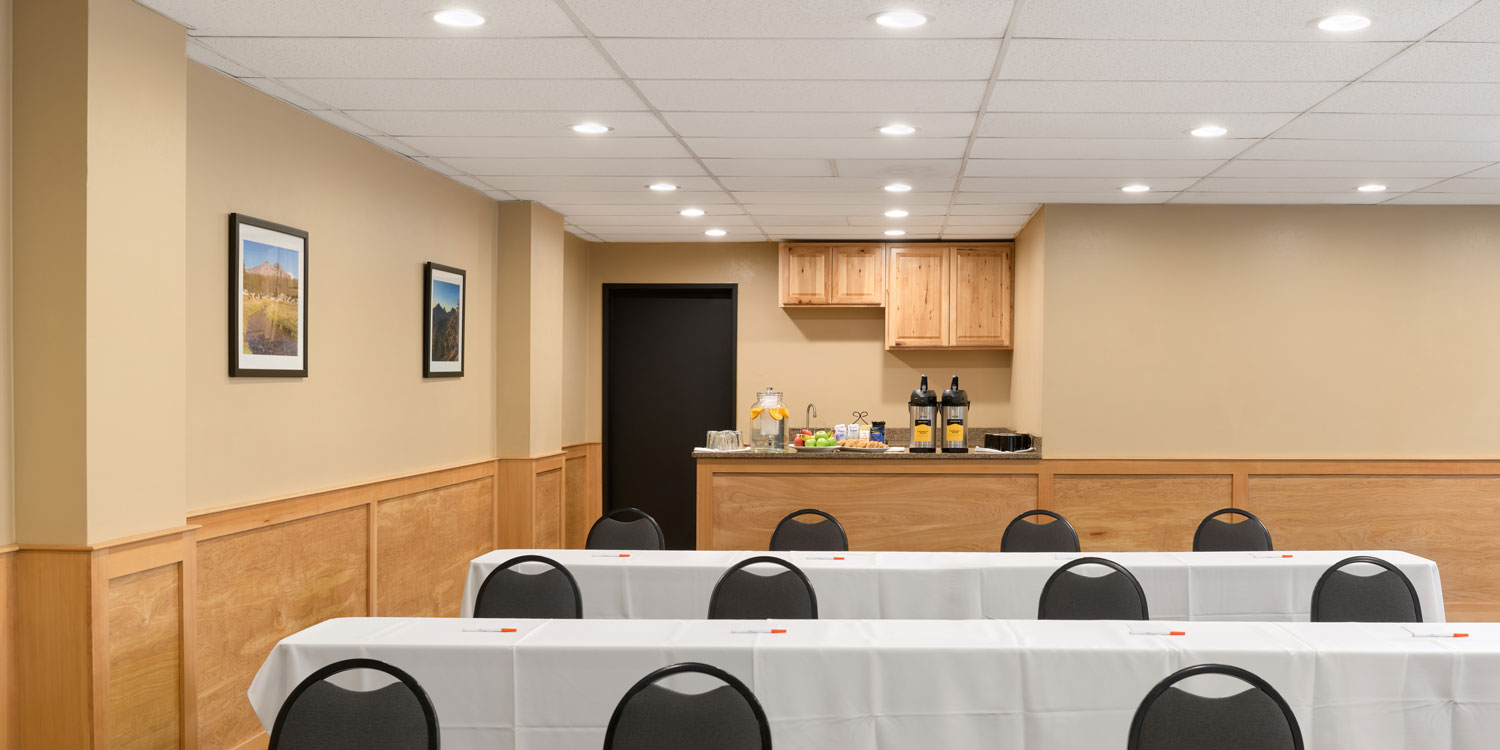 Waypoint Hotel features contemporary indoor and outdoor meeting and networking space. From groups of 5 - 100 we can make your event easy, enjoyable, and productive. Let us help you customize your next event; turn the ordinary into extraordinary.

We partner with our on-site food cart and off-site catering vendors so your attendees can experience almost any style of catering you desire.

Our meeting room is equipped with an 85" flatscreen TV, a full dry erase white wall and complimentary high-speed WIFI. Natural lighting keeps these rooms bright and vibrant, of course blackout curtains are in place to keep the room dark when necessary for your AV needs. Contact us to see how we can accommodate your next meeting in Bend, Oregon.
Meeting and Banquet Facilities floor plan
---
Room
Dimensions
Square Ft.
Conf. or Hollow Square
U-Shape
Classroom
Rounds or *Existing
Theatre
Reception
Cascade Room
28' X 34'
969
36
25
48
48
57
60
Mt. Jefferson
14' X 26'
373
10
-
-
16
10
20
Breakfast Lounge
L-Shape
37' X 29'
724
12
-
-
*49
-
60
Patio/Outdoor Fire Pit
27' X 26'
797
-
-
-
*32
-
53
Lobby
33' X 29'
964
-
-
-
*20
-
65
Waypoint Hotel
Inquire about Meeting Rooms