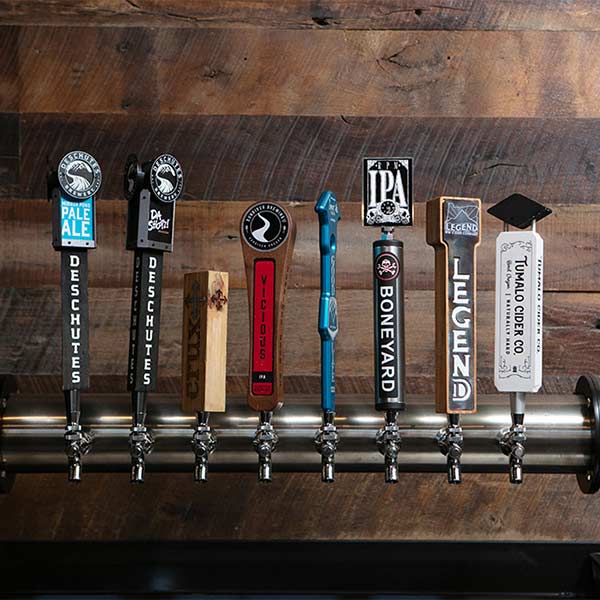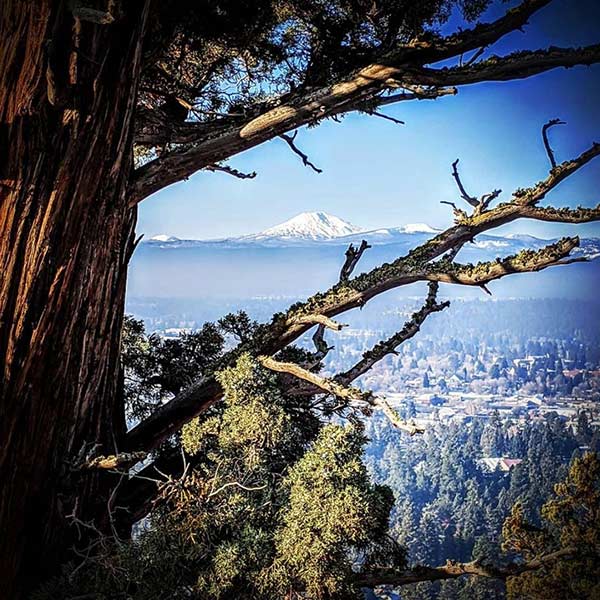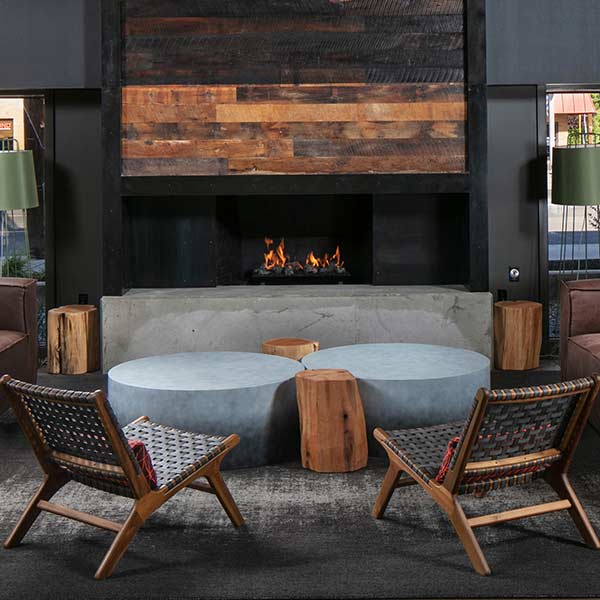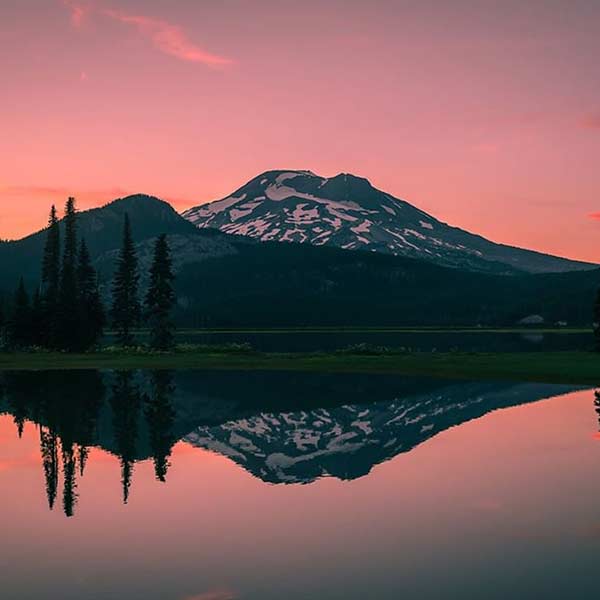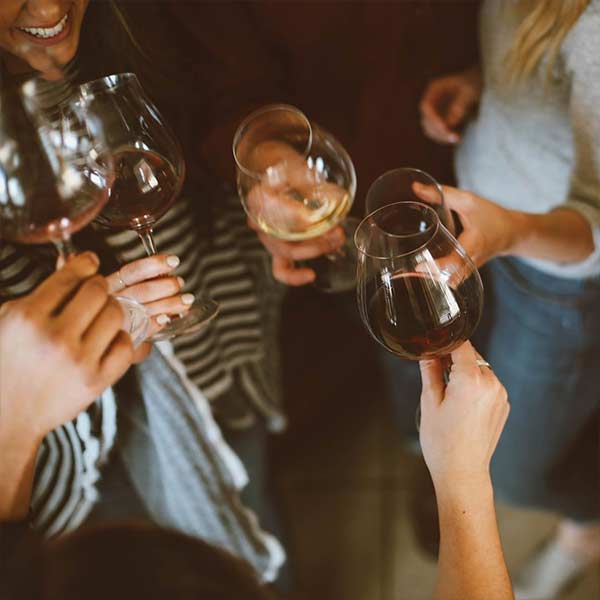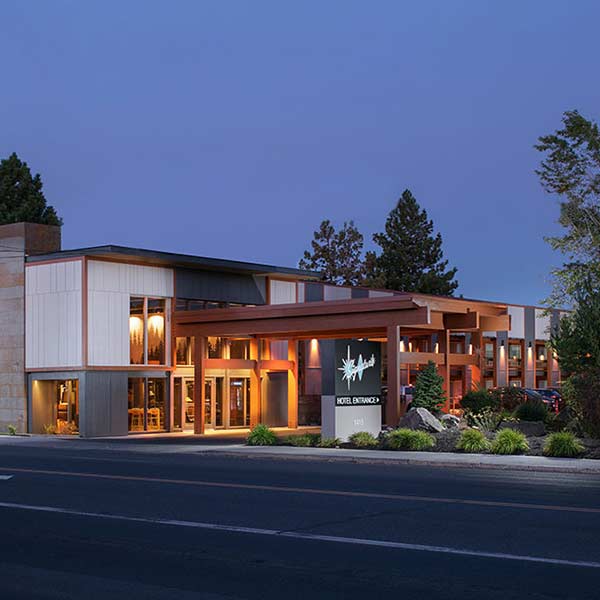 Waypoint Hotel is a boutique hotel, just off Highway 97 in Bend's Mid-Town. This hotel includes a spacious lobby featuring 8 local brews and ciders on tap, outdoor fire pits, and an on-site food truck serving comfort food. Whether traveling for work, pleasure, or a bit of both, our location is ideal to meet, retreat, and have some fun.

Just around the corner from the Waypoint Hotel you'll find several brewpubs and a distillery. For those who enjoy a beautiful morning run, we are within a half-mile of Pioneer Park, which borders the Deschutes River. If you are prepared to venture a little further, you'll find that we are only minutes from the lakes, rivers, mountains and golf courses for which Bend is famous.
---
With the Waypoint Hotel as your home base, everything Central Oregon has to offer is on your doorstep. World-class powder skiing in the winter and even better golf in the summer. Throw in renowned mountain biking and more destination craft brewpubs than you can visit in a lifetime and you begin to see what we mean when we say Bend is where people go to live their best lives. It's also why the Waypoint is a favorite for business meetings.
---
What our guests are saying about us
Reviews
I loved how the hotel looked from the lobby to the rooms. It was perfectly centered in the middle of town close to food and where we needed to sight see. Will definitely stay here again next time!
10/10 | Francine, via Expedia.com
Simple, easy, clean. We enjoyed the jacuzzi and the warm pool after the hikes!
10/10 | Laure, via Expedia.com
Great Find/Spotless/Comfortable
They did a fantastic job of remodeling the old Red Lion. Beautiful, cozy lobby where they serve wine and beer on tap. The rooms are practically brand new, spotless, and have the appearance of being upper-scale. We have paid much more for rooms that don't even compare. Slept great. Bed was very comfortable. Staff were friendly. Checked in and out online. Will stay here every time we are in Bend. Great find!
5/5 | Resort574764, via Trip Advisor
Staff was amazing! Room was clean, service was impeccable.
10/10 | Sarah, via Expedia
Loved this place! Had beer on tap and local wines. Fire pits on the patio that were great. Could park right in front of our door which made it easy to bring our bags in. We will stay here again. A great vibe.
10/10 / Nancy, via Expedia
Staff was so friendly and helpful. Great location. Very clean and modern. I'll ONLY stay here when I'm Bend!
10/10 | Brandalee, via Expedia
Super clean, affordable hotel in Bend.
Patio with heaters makes it COVID friendly, plus the open-air parking/ room entrances. Really nice accommodating staff made it an even better stay. Would definitely recommend!
5/5 | Dalan Angelo, via Google
It was quite a surprise to see the beer and cider taps behind the front desk and the cozy outdoor beer garden. Very nice updates of the decor since my visit last year. We loved the "South Yo Mouth" food truck in the parking lot, convenient and absolutely delicious food with great service. Good job, I highly recommend.
5/5 | Expedia reviewer, via Expedia.com
Clean and comfortable room, easy parking, great lobby bar, and fire pit area.
10/10 | Hotels reviewer, via Hotels.com
The room was clean and quiet with comfortable beds. Perfect place to stay for skiing at Bachelor. Decent to-go breakfast and microwave and frig were appreciated.
4/5 | Expedia reviewer, via Expedia.com
For just an overnight stay this place was fantastic. check-in was easy and quick. The room was very clean and no weird smells. spacious and nicely decorated. The pillows need some major upgrades lol but that's maybe more a personal preference. overall would definitely stay here again. very conveniently located and easy to get in and out with plenty of parking. The parking lot is very well lit which gives an added sense of security.
10/10 | Brooke, via Expedia.com
Easy access to town, clean and modern, overall great comfort. Drink some coffee and head out on your adventures.
5/5 | Moni, via Expedia.com
The best thing about a hotel room is that you can count on comfortable beds and a quiet night. We pride ourselves on giving you well-appointed, soothing retreats where you can recharge.
We have specials on our specials
Whether you're taking advantage of a last-minute booking or finding the best deal for that first post-pandemic blowout, we have a room and a rate that will fit your needs.
Our renovation is looking good.
See what we've done so far and what our newly remodeled model rooms look like. Is that too many models in one sentence? Not when they look like this.
As pet owners ourselves, we are happy to welcome pets to the Waypoint Hotel. There is a $35.00 minimum charge for up to two pets, good for an entire week. Additional pets are $10.00 each, up to 4 pets maximum. Designated pet-friendly areas. We ask that you not leave your pet unattended in your room. (All pet fees subject to 12.47% lodging and state tax.)


Includes pet sheet and treats!
To ensure adequate parking for all our guests each paid room receives one complimentary parking spot. Yes, your first car is complimentary. There is a $10 parking fee for each additional vehicle per night.
Waypoint Hotel will provide housekeeping services every third day of your stay. Clean towels, trash removal or other amenities are available as needed, upon request.
Flexible Cancellation Policy
We understand that plans can change and much of the current situation is beyond our control. Therefore, we are offering a flexible 24-hour cancellation policy.

Cancellations need to be made by 4 PM, 24-hours in advance of your stay. Failure to cancel will result in billing of one night's room and tax.