Wine Tasting in Bend, Oregon
Bend, Oregon is acclaimed for numerous attributes, including a vibrant craft brewing scene, cideries and distilleries in an outdoor activity haven blessed with abundant sunshine, but perhaps lesser known is the area's emerging reputation as a wine tasting hotspot.
Central Oregon's recent history has seen something of an explosion in award-winning wineries, cosmopolitan wine shops and sophisticated wine bars, and vino enthusiasts are taking notice of this exciting growth and increasingly recognize Bend as a great place to go wine tasting, with a variety of options all around town and beyond.
Here is a list of some of the top wine tasting rooms to visit, or to mull over while enjoying Waypoint's lobby drink options, including a selection of wines, on its inviting patio!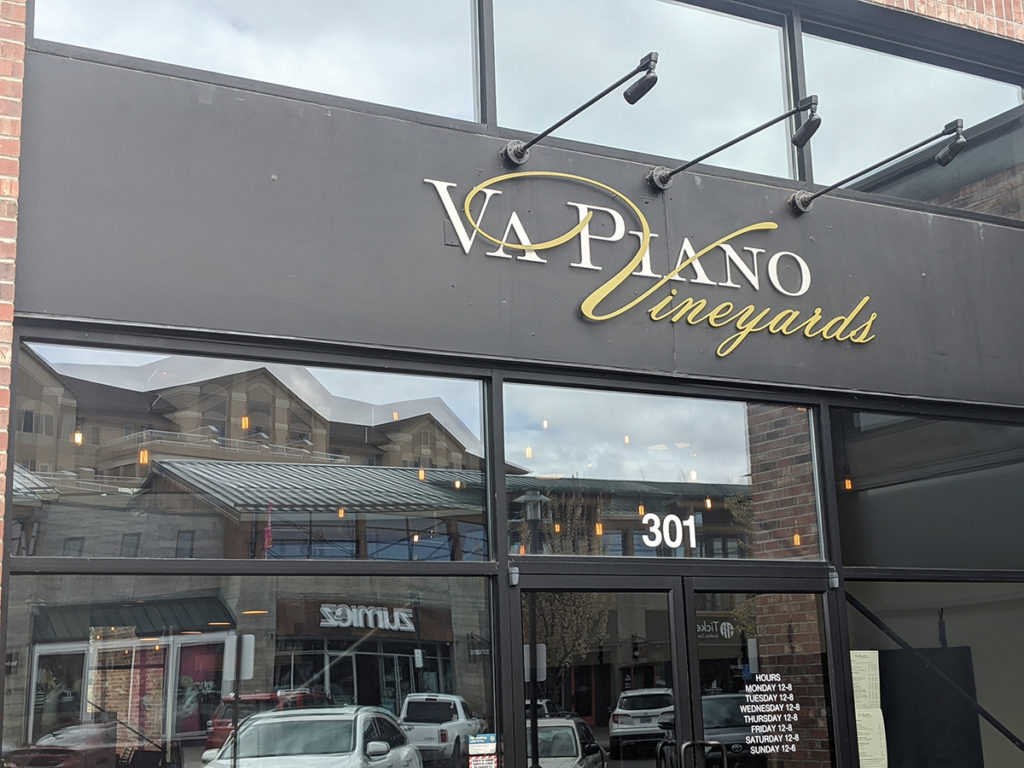 Va Piano Vineyards
425 SW Powerhouse Dr #301 Bend, OR 97702
The Va Piano tasting room is located in the heart of Bend in the historic Old Mill District amid aneclectic mix of shopping, restaurants and movie theaters. The name means 'go slow' in Italian and embodies the simple philosophy: that great wine is an invitation to slow down and relax. Both locals and tourists enjoy indoor and expansive outdoor seating with picture-perfect riverfront views tasting amazing wine from this premier winery from Washington's famed Walla Walla region.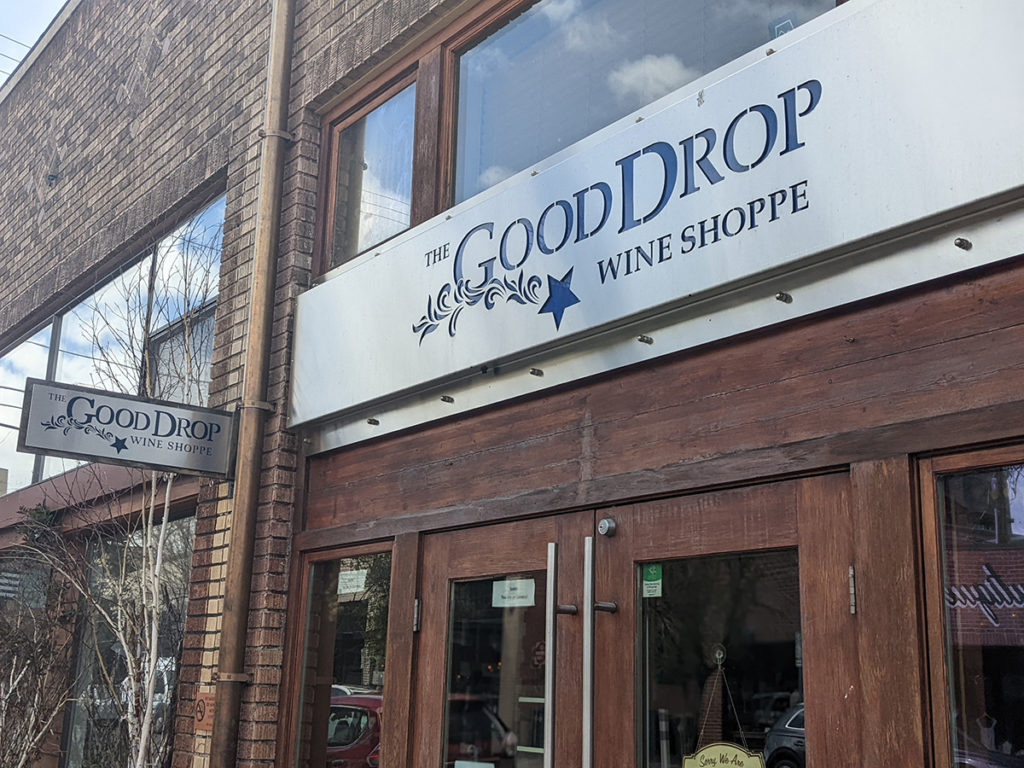 The Good Drop Wine Shoppe
141 NW Minnesota Ave #2719 Bend, OR 97701
In another great part of the city, Bend's vibrant downtown offers not only an abundance of unique shopping and acclaimed restaurants, but outstanding wine tasting options for visitors to rejoice in, such as The Good Drop Wine Shoppe Shoppe, boasting an impressive selection of wines ranging from Pacific Northwest specialties to rare vintage offerings, along with regular tasting events offering the chance to sample something new. This unique wine bar features public wine tastings, wine by the glass, wine clubs, and many other wine consulting services.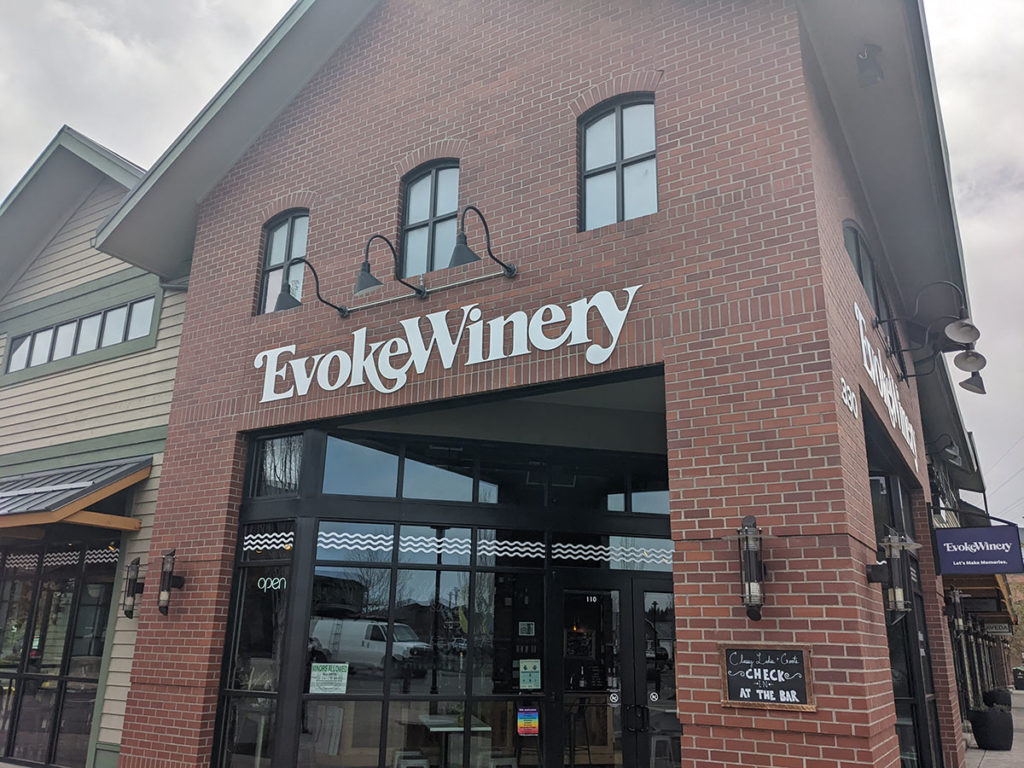 Evoke Winery
330 SW Powerhouse Dr #110 Bend, OR 97702
Another fun wine bar located in the Old Mill District; Evoke Winery is known for making feel-good wines for whatever the times. This welcoming spot complete with outdoor patio harbors a mission to inspire meaningful connections by encouraging people to pop open a bottle of wine and share a memorable time with each other. The creative vintner headquartered in Hood River, OR, brings exotic brands and provocative labels to Bend, sourcing their fruit from select vineyards in Oregon and Washington.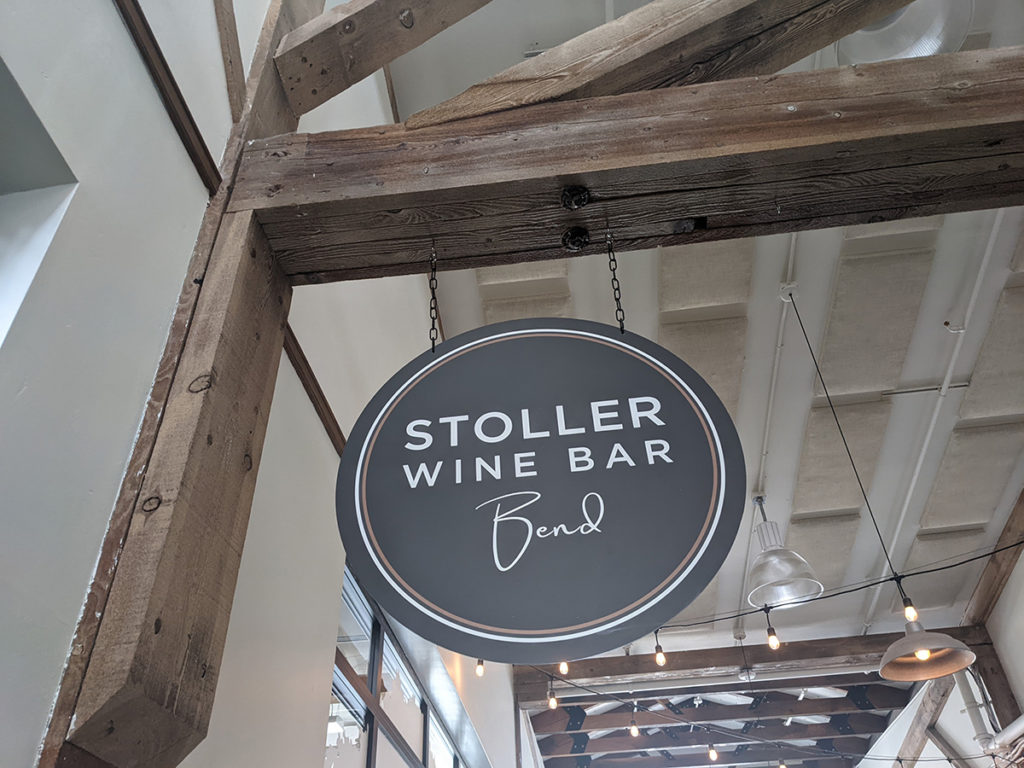 Stoller Winery
NW Arizona Ave Ste 30 Bend, OR 97703
Stoller Winery has a reputation of being one of Oregon's most dynamic and celebrated family of wineries, with brands including Stoller Family Estate, Chehalem, History and Chemistry. Located in the popular Box Factory – a restored historic packaging factory site dating back to 1916 and now home to a varied collection of 35 local merchants – the Stoller Wine Bar features elegant wine by the glass, flights, or your favorite bottle from their extensive list.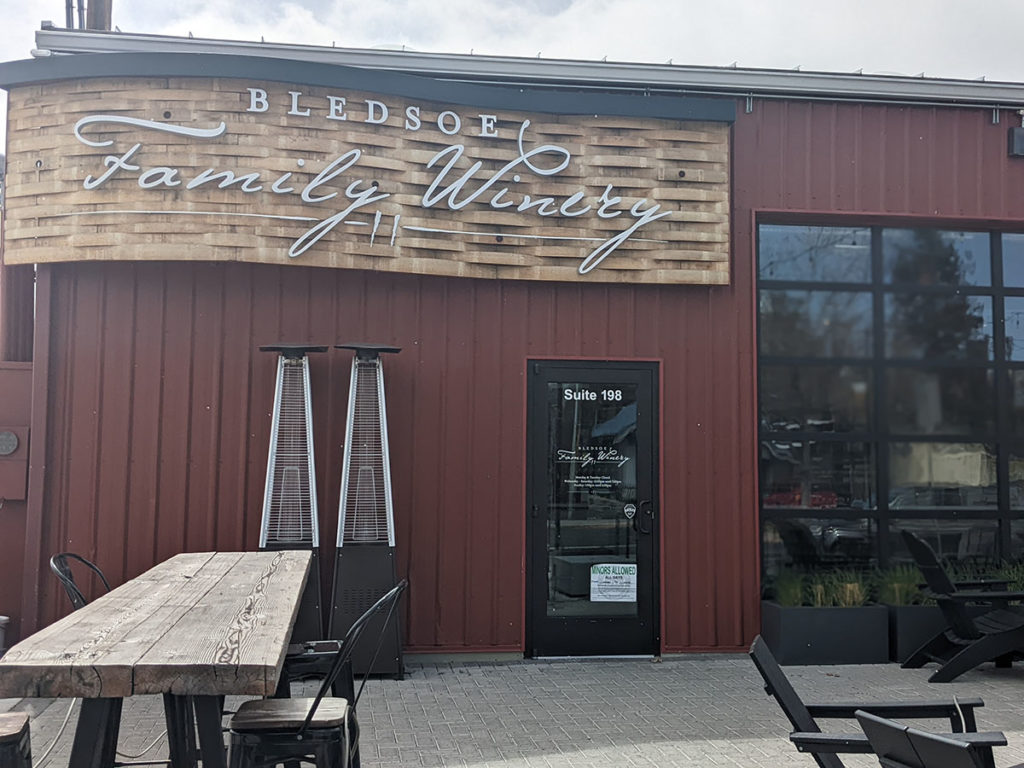 Bledsoe Family Winery
550 SW Industrial Way Suite 198 Bend, OR 97702
Another winery, bringing the uniqueness of Washington State's famed Walla Walla Valley to Central Oregon, is the Bledsoe Family Winery. This unique wine bar, also located in the Box Factory, brings sustainably crafted wine from NFL quarterback turned wine maker maestro, Drew Bledsoe, and his family.
Elixir Wine Group
Just outside the Old Mill District, you will find the tasting room of Elixir Wine Group, which is an active importer as well as a winery. Taste and shop for fine wines from some of the finest family-owned producers around the world, including those from their two wineries in Mendoza, Argentina and the Willamette Valley of Oregon.
Domaine Serene
One of the newest entrants to Bend's bourgeoning wine tasting segment is the Domaine Serene Wine Lounge in downtown, now extending a deep-rooted hospitality 160 miles south of its Dundee Hills, Oregon estate. Located in a National Register of Historic Places building, it offers a food menu inspired by the 75 world-class wines produced by Domaine Serene, Château de la Crée, and Maison Evenstad, and welcomes visitors into a relaxed setting evocative of the area's rich history.
Portello Winecafe
2754 NW Crossing Dr # 104 Bend, OR 97701
A bustling European style, chic urban neighborhood wine bar, Portello Winecafe in Northwest Crossing on Bend's Westside, prides itself as being chosen as "Best Place for a Glass of Wine" in Bend by 2012 Central Oregon magazine readers. Portello also serves up a delicious food menu including mix and match bruschetta combinations.
Faith, Hope and Charity Vineyards
70450 NW Lower Valley Dr, Terrebonne, OR 97760
Located in Terrebonne, Oregon near Redmond and billed as "close to Bend, far from ordinary", Faith, Hope and Charity Vineyards is surrounded by breathtaking views of Central Oregon, and offers visitors the chance to enjoy a family-friendly vineyard and memorable wine tasting experience on a 312-acre site including large patio. The winery is known for sustainable, natural farming practices and carefully cultivated cold-hardy grapes.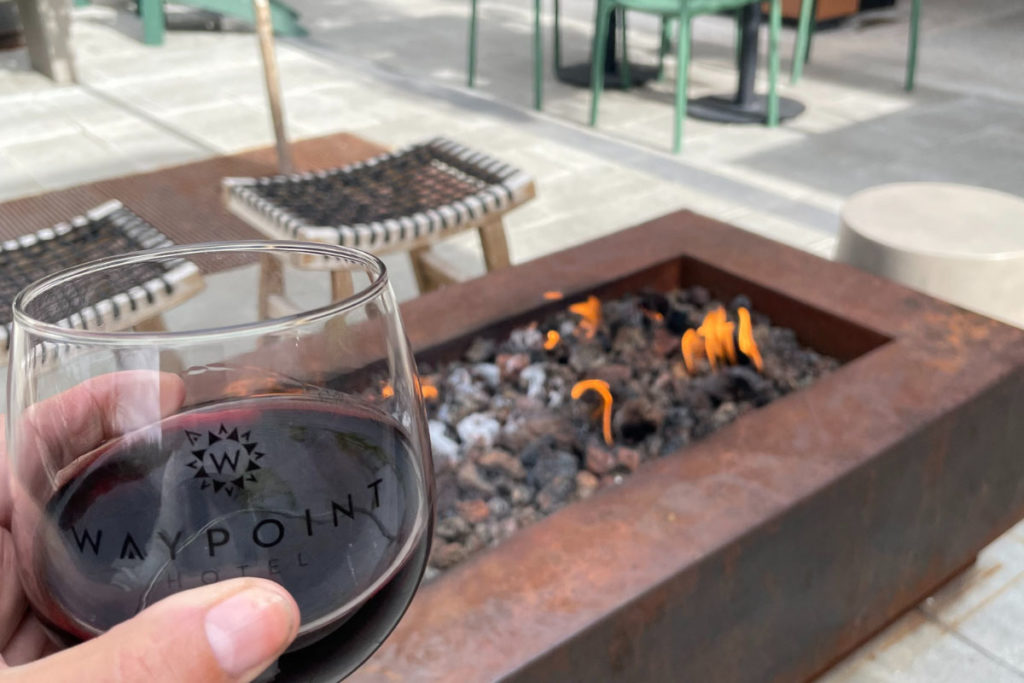 Plan Your Bend Vacation Today
With so many options to enjoy wine in Central Oregon, Bend is on the map as a wine tasting destination. Come enjoy the wine, the views, and making memories. Book your getaway with ease and convenient vacation lodging at the newly renovated Waypoint Hotel in Bend's popular Mid-Town today!