From the sunny high desert climate with plenty to do and not to mention the good beer, discover why Bend, Oregon is worth visiting
Top 5 Reasons Bend, Oregon is worth visiting
Bend, Oregon is a paradise of mountains, rivers, forests, desert landscape and all the amazing food and beer you can dream up. Year round, this Central Oregon town provides access to countless outdoor recreation opportunities, thanks to an amazing climate and an abundance of natural landmarks. Hikers, climbers, bikers, skiers and especially people who love a good pint of craft beer should all add Bend to their vacation bucket list.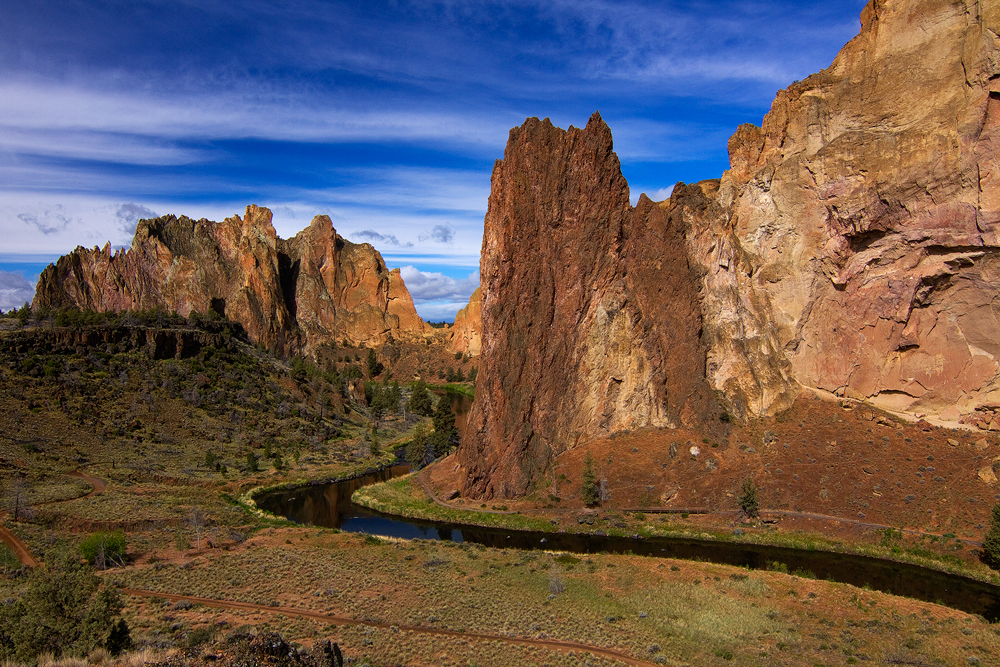 1) The High Desert Climate
Bend is located on the edge of Oregon's high desert, near the eastern base of the wild Cascade Mountain Range and the Deschutes National Forest. As a result, Bend is positioned perfectly to have a climate that provides an average 158 clear, sunny days and an additional 105 days that are mostly sunny. Outside of those 263 days, visitors can still expect to see some substantial sunshine. The high desert has a low average yearly rainfall, resulting in dry conditions; snow is less prone to turn to sheets of ice, and nearby ski resorts are known for having dry, light powder. In fact, both ski resorts within an hour's drive of Bend boast at least 380 annual inches of the good stuff.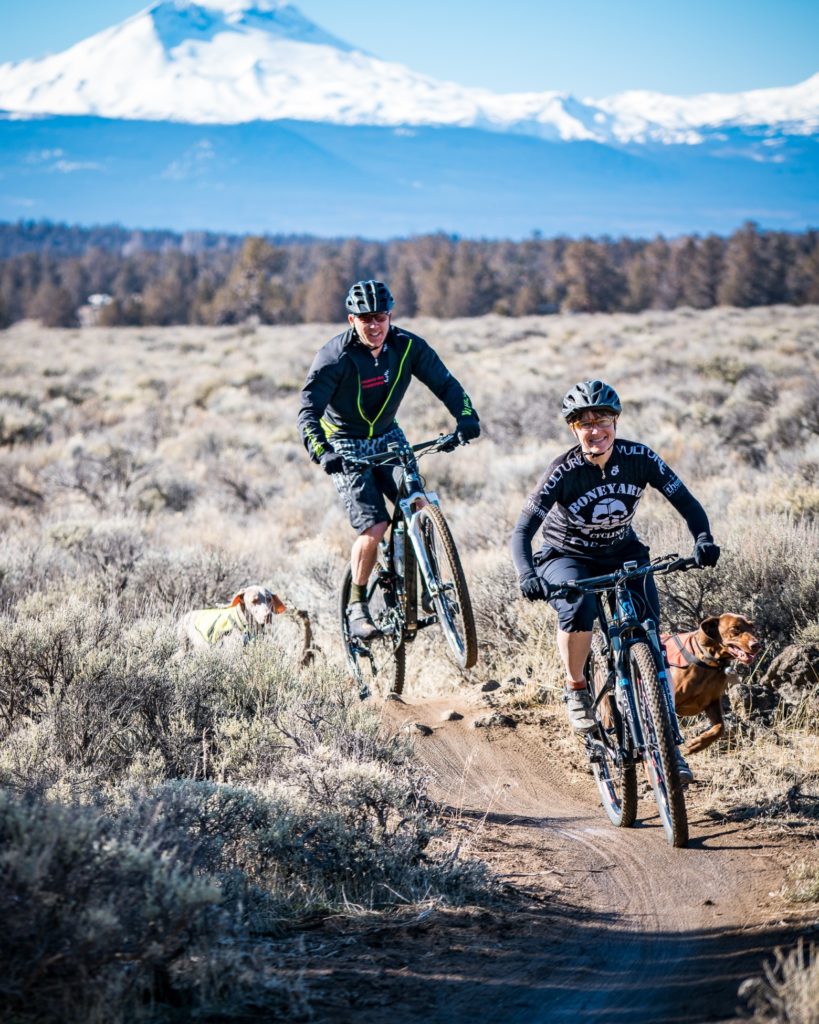 2) Abundance of Outdoor Recreation
It goes without saying that a place like Bend has tons of outdoor options to keep everyone happy. Hikers and bikers will have hundreds of miles of trails and roads that can be explored for most of the year. Kayakers, river floaters and paddle boarders will love the Deschutes River's Whitewater Park, as well as at least two dozen nearby lakes and many other waterways to explore. Climbers often spend sunny days flocking to Smith Rock, and when the snow falls, downhill and cross country skiers, snowboarders and snowmobilers can't get enough of Mt. Bachelor Ski Resort, the Hoodoo Ski Area and all the backcountry adventures that await them.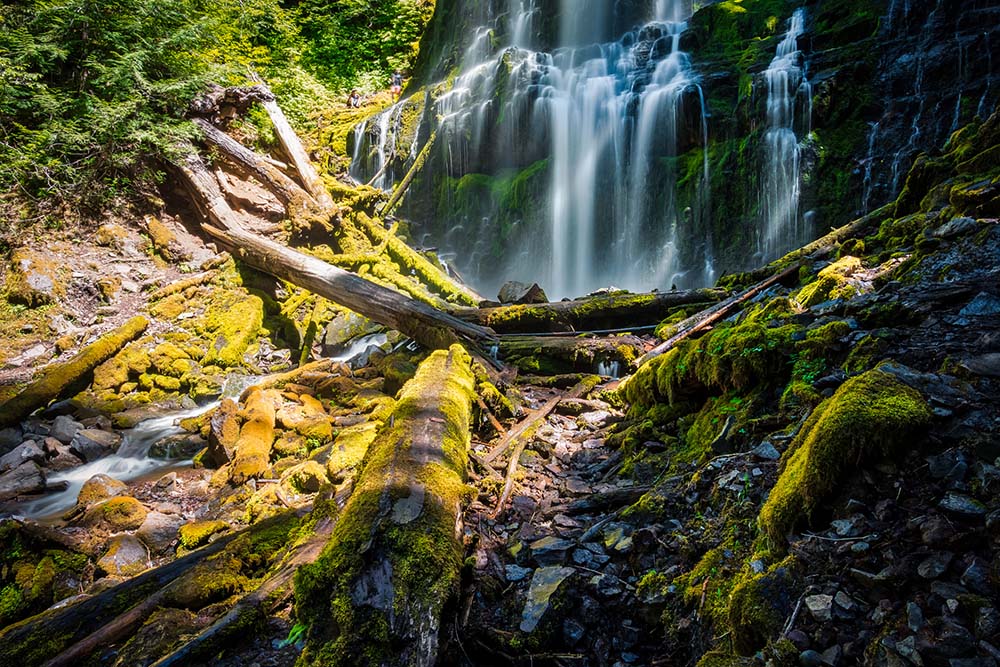 3) A Stunning Scenic Location
With outdoor recreation abound, visitors to Bend can expect to constantly be surrounded by majestic views and breathtaking scenery. Almost anywhere in the region, you'll be able to see the peaks of the Cascade Mountains, including Mt. Bachelor, the Three Sisters, Broken Top, Mt. Jefferson and more. From the top of Pilot Butte, in the center of Bend, guests can see as far as Mt. Shasta on a clear day. The high desert to the east provides a starkly beautiful landscape, while the Deschutes National Forest plunges guests into a peaceful, year round natural wonderland. Even in town, the Deschutes River runs through it, providing scenery and recreation.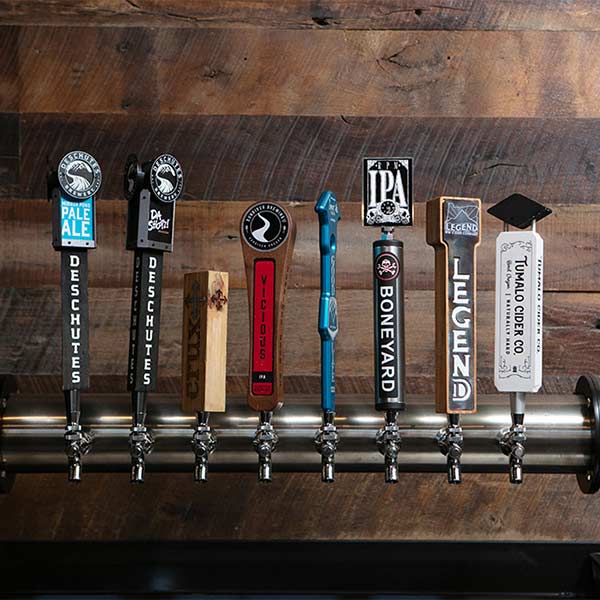 4) The Good Beer
If you know where to go, the city of Bend can be a hopheads dream, with more breweries per capita than any other city in Oregon. As of 2019, Bend was the third-ranked city in the entire nation for having the most breweries per capita. Needless to say, Bend is a beer town. To explore all the hoppy IPAs, crisp pilsners, rich stouts and funky experimentals, spend a day on the Bend Ale Trail, known as the largest beer trail in the West. The Bend Ale Trail takes guests on a journey through seven Central Oregon territories, all boasting their own craft brews with unique terroir. Over the entire trail, guests will visit 30 breweries, 17 non-beer drink stops and 21 activities to do in certain territories.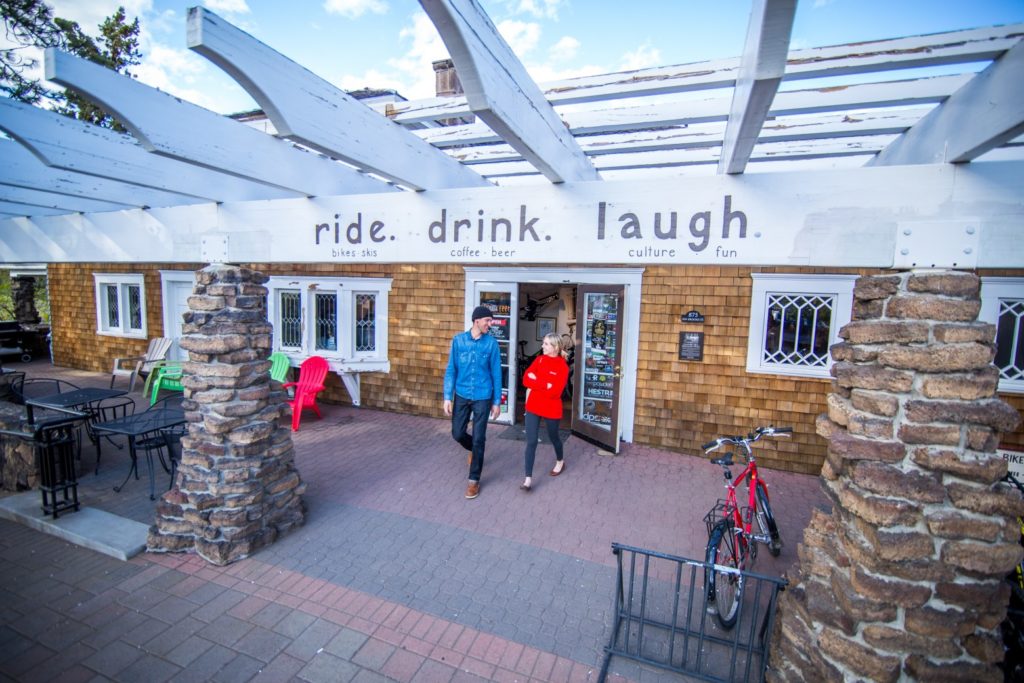 5) The Shopping
While you won't find big city shopping malls, we think you might find shopping in Bend to be a bit better. Here we have major outdoor retailers like Nike, Columbia, and Patagonia mixed with an array of local boutiques, jewelers, crafters, artists and so much more. Spend the day perusing the historic Old Mill District and stop in popular spots like Vanilla, Lululemon, American Eagle, Athleta, Bath & Bodyworks and many others. In Downtown Bend, local shops reign supreme and guests can spend hours shopping for clothes, accessories, antiques, shoes, art and souvenirs, all while still supporting small, locally owned shops.
For fans of outdoor adventure and scenic natural landmarks to craft beer lovers and shoppers, Bend has something for everyone, every month of the year. If Bend made it onto your vacation spot bucket list, consider checking out some vacation lodging options and get rooms reserved early to beat the crowds.