The search for the best hotel for your Bend, Oregon ski vacation has come to an end. Look no further than Waypoint Hotel. Located in the heart of Bend's rapidly growing Central District, Waypoint Hotel offers skiers and snowboarders the perfect home base for alpine adventure. Guests at Waypoint have access to multiple ski resorts within driving distance, as well as ideal post-ski day amenities like multiple fire pits, a quality tap list featuring local brews, a relaxing hot tub and more. Did we mention the amazing winters in Bend, and our world-renowned powder? You'll find plenty of reasons why Waypoint Hotel is the perfect place for your ski vacation.
Central Location for Multiple Ski Resorts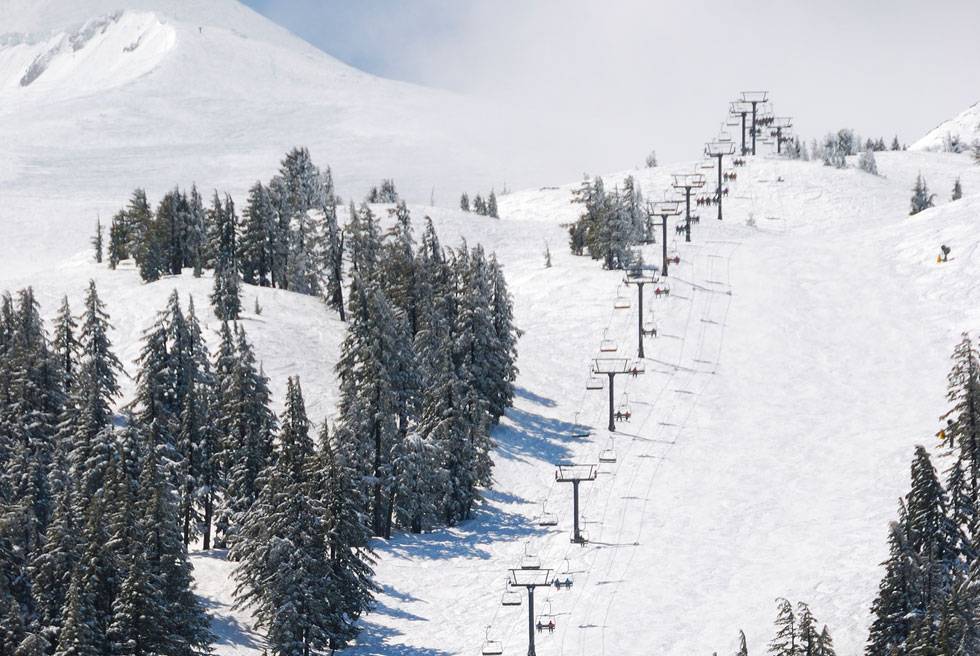 At Waypoint, you'll be able to take your pick between two great ski resorts: Mt. Bachelor Ski Resort and Hoodoo Ski Area. Mt. Bachelor is located west of Bend, just thirty minutes from Waypoint's parking lot. With 4,323 skiable acres and 12 lifts, Mt. Bachelor Ski Resort is the 6th largest ski resort in North America, offering one of the longest ski seasons on the continent. The summit is blessed with true 360-degree views and the mountain boasts an impressive average yearly snowfall of 462 inches. From the terrain park to Nordic skiing, snowshoeing and even dog sledding, Mt. Bachelor won't disappoint. Beginners will benefit from the entry level terrain park areas, as well as lessons offered by the resort, while expert skiers and riders will find no shortage of black diamond runs to push themselves on. Hoodoo Ski Area is Central Oregon's original ski resort. 800 acres of skiable terrain are awaiting skiers and snowboarders, just under an hour's drive from Waypoint Hotel. Sitting at the summit of the Santiam Pass, Hoodoo collects a staggering average annual snowfall of over 450 inches. With five lifts to carry skiers up the mountain, one of the largest tubing parks in the West and the opportunity to night ski, there are plenty of reasons you'd want to check out Hoodoo. You can actually take advantage of a special deal here at Waypoint. All you have to do is book a room at our standard rate directly with the hotel, and you'll receive two full-day adult ski passes at Hoodoo at no extra charge. With this deal, we're making your ski vacation a smooth ride.
Perfect Post-Skiing Amenities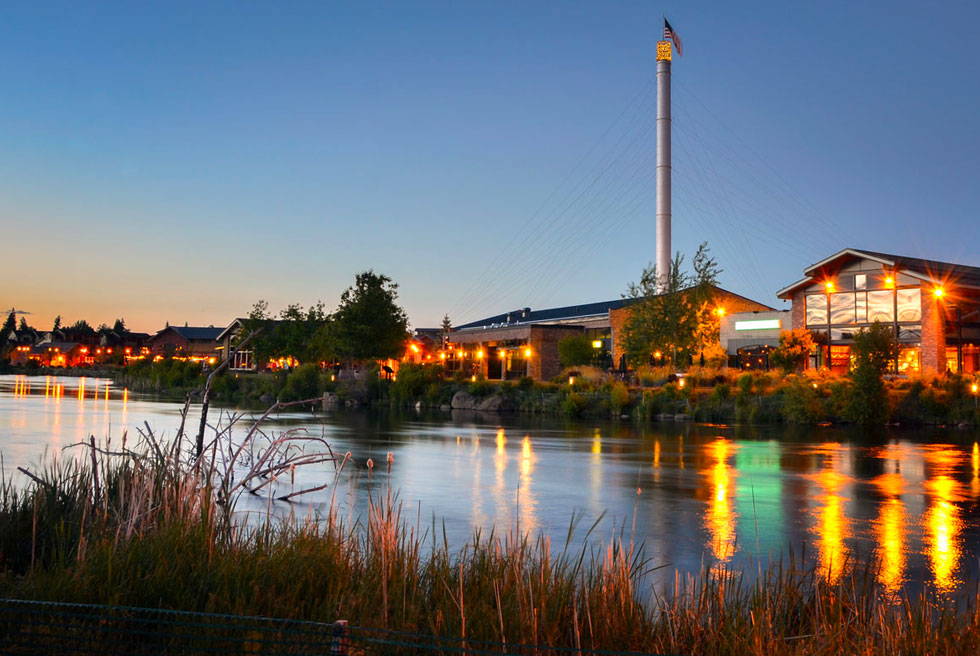 Arriving back in Bend after a long day on the mountain? We have exactly the amenities that you need to relax, recharge and celebrate. Just minutes from Downtown, Waypoint provides guests with a variety of culinary options, from food trucks to fine dining restaurants. Checkout one of the many quality bars and cocktail lounges nearby, or stay cozy at Waypoint and enjoy the in-house tap list. The hot tub is a popular spot to rest after a day on the mountain, as are the multiple outdoor fire pits, heated outdoor patios and of course the heated outdoor pool. Checkout the sundry shop for beer, wine and snacks to enjoy, and consider stretching and moving those sore muscles at Waypoint's gym, open 24/7. No matter how you want to end your ski day, we got you covered.
Winter in Bend, Oregon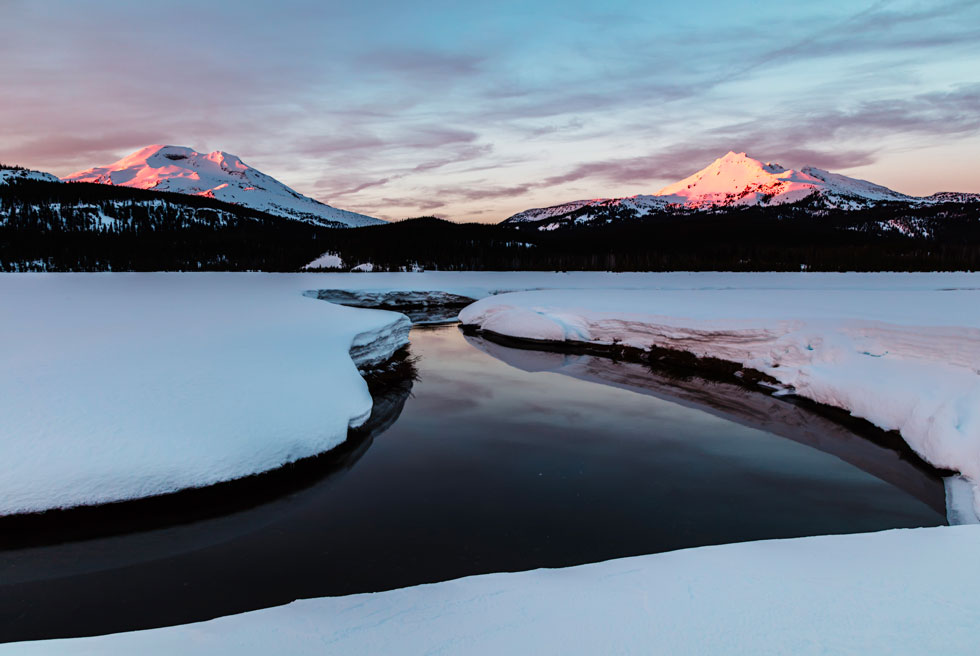 Heavy snowfall and world-renowned powder meet luxury amenities and a friendly community; welcome to winter in Bend. While the surrounding Cascade peaks can get over 400 inches of snowfall per year, Bend sits well below that with a manageable average annual snowfall of 30 inches. The town itself usually receives a couple big dumps of snow each year, each leaving the Bend looking like a winter wonderland. The snow itself is that famous light and dry Pacific Northwest powder, perfect for carving down a mountain. With amazing dining options across Bend, plenty of options for live music and nightlife, trails to explore, beers to sample, shops to peruse and so much more, all you need is a great lodging option to make your Bend ski vacation dream come true.
It's always nice to get ahead of the crowds. Check out the winter availability of vacation lodging in Bend at Waypoint Hotel now and start looking forward to your Bend ski vacation.