Bend is often called magical and it's easy to see why. It's rare to find a town so connected to nature, but also offering such luxurious amenities, like fine dining. Walking downtown when the sun has set and the trees are sparkling with lights can make couples feel like they're walking through a Hallmark movie. Bend is a romantic place, but these 5 restaurants make it even easier to let the world fall away and focus on each other.
The Brickhouse in Downtown Bend
Brickhouse serves some of the finest steak and seafood in town out of the historic Downtown Firehall Building. Built in 1920, the building adds a level of charm to the dining experience. Brickhouse serves USDA Prime Steaks, including the melt-in-your-mouth American Kobe ribeye and Japanese A5 Kobe filet. It might be tough to save room for the main course when starters like baked brie, steak tartare, crab cocktails and French onion soup are on the menu. Be sure to browse the wine cellar's expansive list, which is sure to have something for every wine aficionado.
Salute' Ristorante Italiano
Salute' boasts an impressive menu of Italian fare made with locally-sourced Northwest ingredients. Located in Downtown Bend, Salute' is a great choice for date nights and special occasions. Menu offerings include baked brie, prawns amaretto, lamb shank osso bucco, handmade ravioli and more. Come for the pasta dishes, but don't forget the extensive full bar for expertly crafted cocktails, local beers and wines. Fitting for an Italian restaurant, Salute' offers multiple limoncello options, like lavender and strawberry, as well as impressive whiskey and liqueur/cordial lists.
Bos Taurus Steak House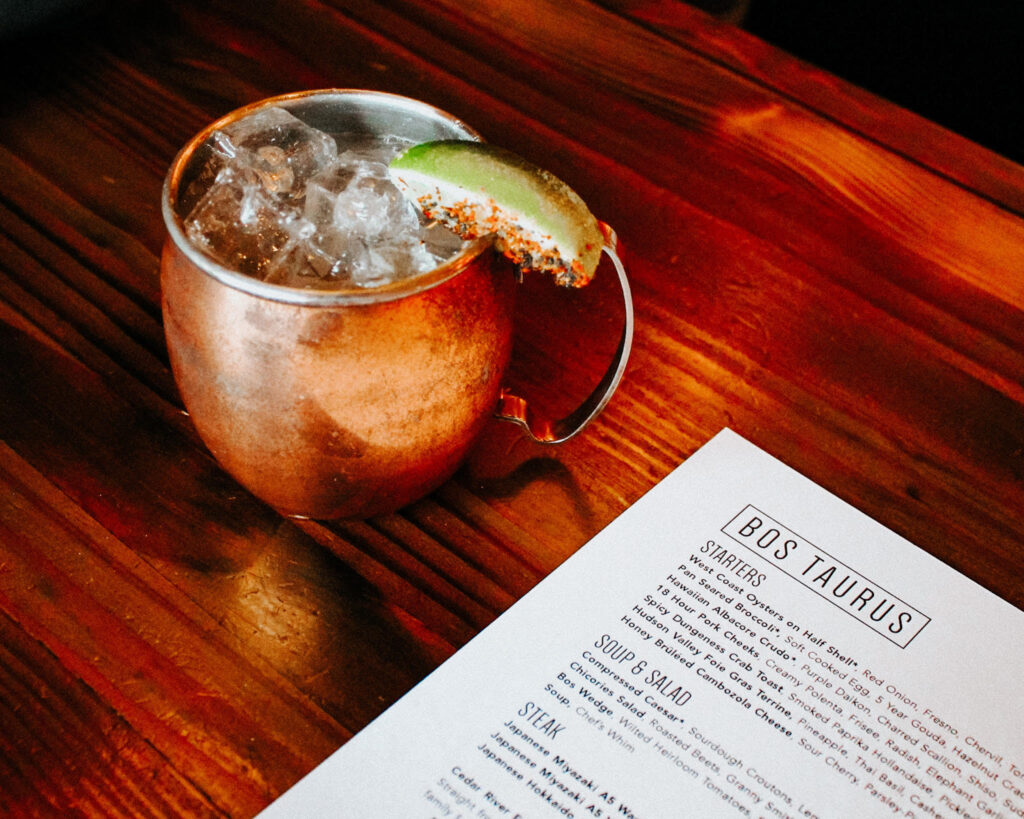 A Bend staple when it comes to date nights, Bos Taurus boasts some of the best steak and romantic, white-tablecloth atmosphere around. A 16-page wine list is sure to keep guests occupied as they peruse the many options, carefully selected from across the planet. While the wine list is impressive, Bos Taurus doesn't mess around when it comes to the meat. A5 Japanese Wagyu is sold by the ounce, alongside other cuts that have been hand selected from farms in Arizona, Illinois, California, Australia and Idaho. Every detail, down to what breed of cow the steak came from and what location it was raised in, is present on the menu.
Ariana Restaurant on the Westside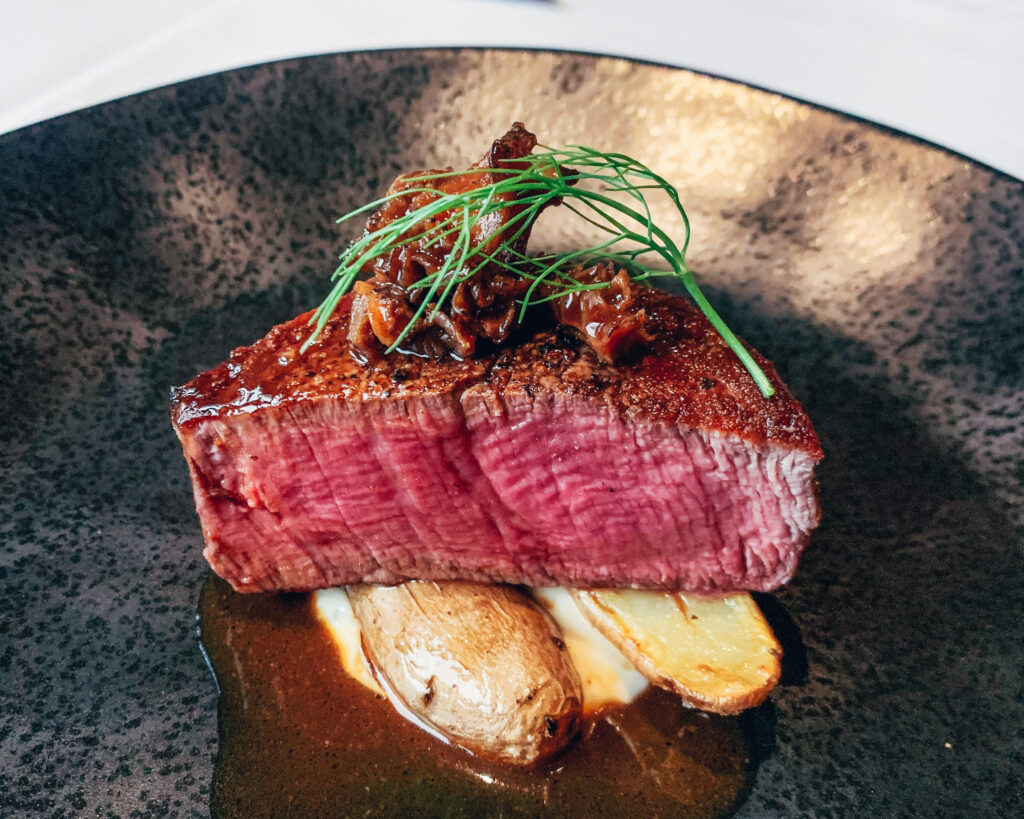 Ariana is often described as an exciting and unique dining experience. Located in a craftsman bungalow on the Westside of Bend, Ariana is named after chef Ariana Fernandez, who runs the restaurant with her husband, Andres Fernandez. The two are culinary masterminds who present fresh perspectives and unique twists on classic European and American cuisine. Ariana utilizes local whenever possible, and has a menu full of locally-sourced food. The quality of Ariana landed them national acclaim, landing them on the list of Top 100 Restaurants in America in 2014 and 2016. Couples looking for an exciting and adventurous date night should look no further. Sample from the seasonal, rotating menu or, let your fate rest in the hands of chefs Ariana and Andres with the Chef's Tasting Menu, a 6 course tour of flavor with optional wine pairings.
Bosa Food & Drink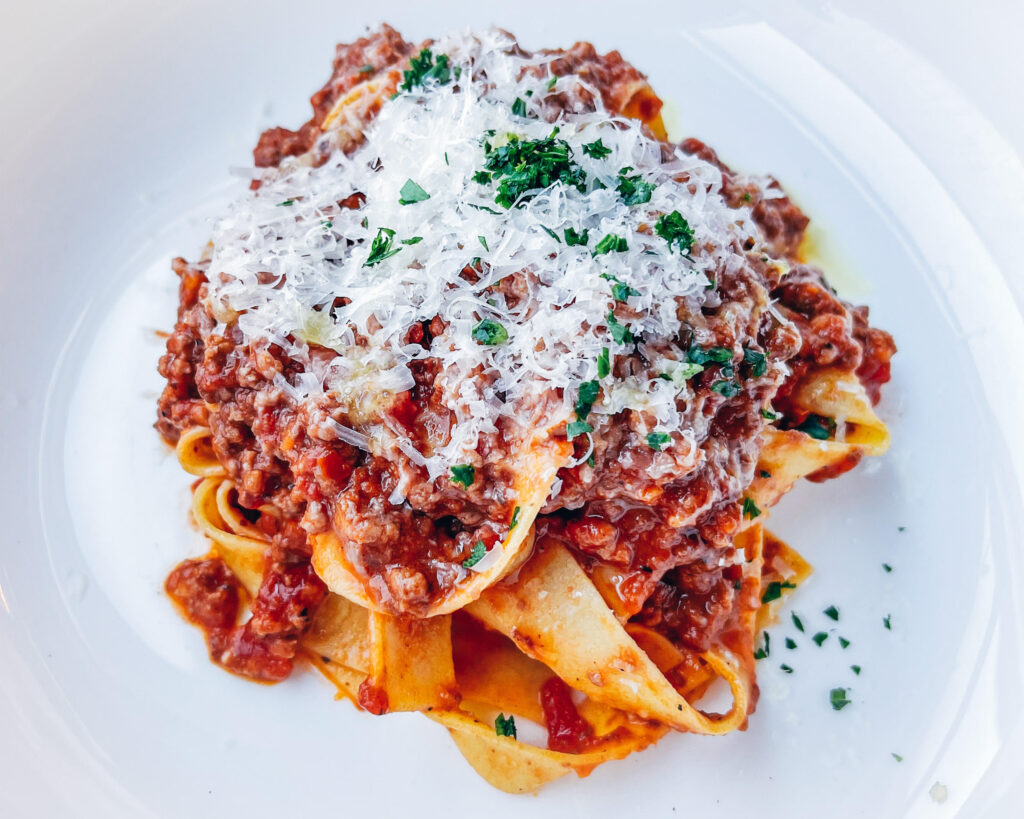 Bosa is a decidedly Old World eating establishment, inspired by generations of Italian and French cuisine. Fresh and daily handmade pasta is served alongside a seasonal menu that focuses on locally-sourced ingredients. The historic Bakery Building that houses Bosa adds charm to any outing; charm that is made greater by a comforting interior filled with rich hardwoods and Italian tile. The menu features fresh focaccia, grilled offerings like calamari and pork ribs, burrata, 6 traditional pasta choices and more. The drink and dessert menu is extensive, urging guests to stay longer and truly unwind.
These restaurants are just the tip of the iceberg when it comes to date nights in Bend, but we think this is a great place to start. Any couple looking for a high end, white tablecloth dining experience will find the spot for them on this list. From traditional recipes with inspired twists to wine from around the world, these 5 fine dining establishments are sure to spark romance on your next night out. Get ahead of the crowds and book your stay in Bend now.