Central Oregon is a region known for having four distinct seasons, including a picturesque fall. This November, come catch the leaves as they turn from green to yellow, orange and red, and witness as the Cascade peaks receive some of the first snowfall of the season, foreshadowing a stellar winter season.
November is the time of year things really begin to cool down, but not so much that you can't bundle up and enjoy a hike to a waterfall. If the air is too brisk, there are always options for indoor activities to keep everyone happy. Regardless of individual preferences, Bend in November will have something for everyone, so grab your puffy jacket and let's get started. 
Go on a Brewery Tour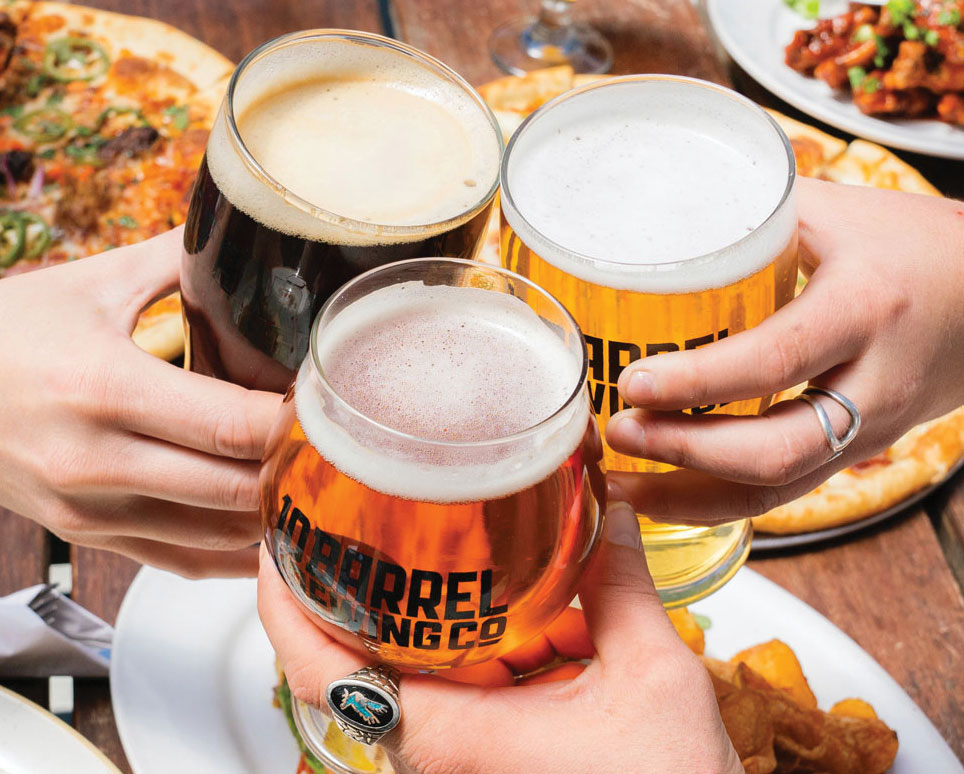 Bend is synonymous with brewing, especially the craft beer scene. Every year, new seasonal libations are released by the wealth of small breweries we have here in town, serving as exciting additions to the year round brews that we love so much.
With more than 30 unique craft breweries all serving up locally made beers and high-quality pup fare alongside other commonly found drinks like ciders, wines, cocktails, seltzers and even craft kombucha, it can be a daunting task to begin your hop-fueled journey. Luckily, the Bend Ale Trail makes exploring all the breweries in Bend and the surrounding region easier than ever. Using a physical passport or an app for your mobile device, guests are guided through seven distinct territories that contain a total of 30 breweries, 17 drink stops that are not beer-focused (wineries, cideries, etc…) and 21 activity pairings to give you and your group something to do at almost every stop. Both participants and designated drivers can win prizes based on where they go.
November is the Bend Ale Trail Month, meaning that there are extra special prizes that you can only win this month, so get trekking!
Visit the High Desert Museum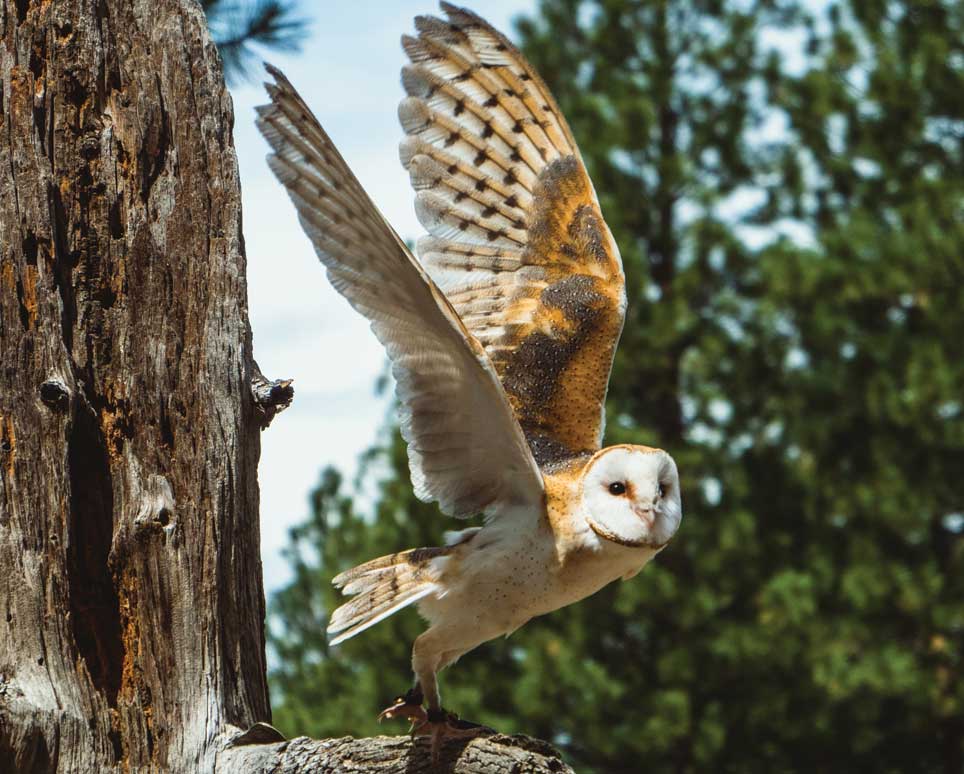 Much more than just any small-town museum, the local High Desert Museum is a Smithsonian-affiliate institution, keeping a very high standard of quality and care for their collection of over 30,000 historical artifacts. In 2021, the Institute of Museum and Library Services awarded the museum with the 2021 National Medal for Museum and Library Service, the nation's highest honor attainable by a museum or library; only six institutions in the country are awarded on a yearly basis.
The museum has a variety of permanent exhibits and temporary ones; zoo installations that get guests up close and personal with local wildlife are right next to temporary art installations and rotating exhibits that cover a wide range of unique subjects. The permanent collections explore local flora and fauna, the history of both Indigenous cultures and pioneers, as well as art displays from local artists.
This November, the museum will feature artwork that tells the story of real-life vaqueros from Justin Favela, as well as an intimate photo-gallery by National Geographic photographer Ronan Donovan that explores the lives of wolves. 
Check Out the Fall Foliage on a Hike
Remember what we said about Bend having picturesque falls? A fall hike is your perfect chance to escape the city and witness an autumnal wonderland, full of plenty of warm red, orange and yellow. There are plenty of hikes open year round, but some of our local favorites get tougher when the snow falls in winter, making November the perfect month to explore some amazing natural locations before the big snowfall comes.
There are plenty of great local hikes to take, but if you need some inspiration, try starting out with the Deschutes River Trail, which is an easy to access hike that connects to Bend's happening Old Mill District. The trail is 12 miles in total length, but hikers can get off and on the trail at several access points through town, letting you decide how long of a hike to take. For a great fall waterfall hike, try out Tumalo Falls via the Tumalo Creek Trail, a moderately difficult 6.4 mile out-and-back hike that stops off at the beautiful Tumalo Falls. 
Skiing at Mt. Bachelor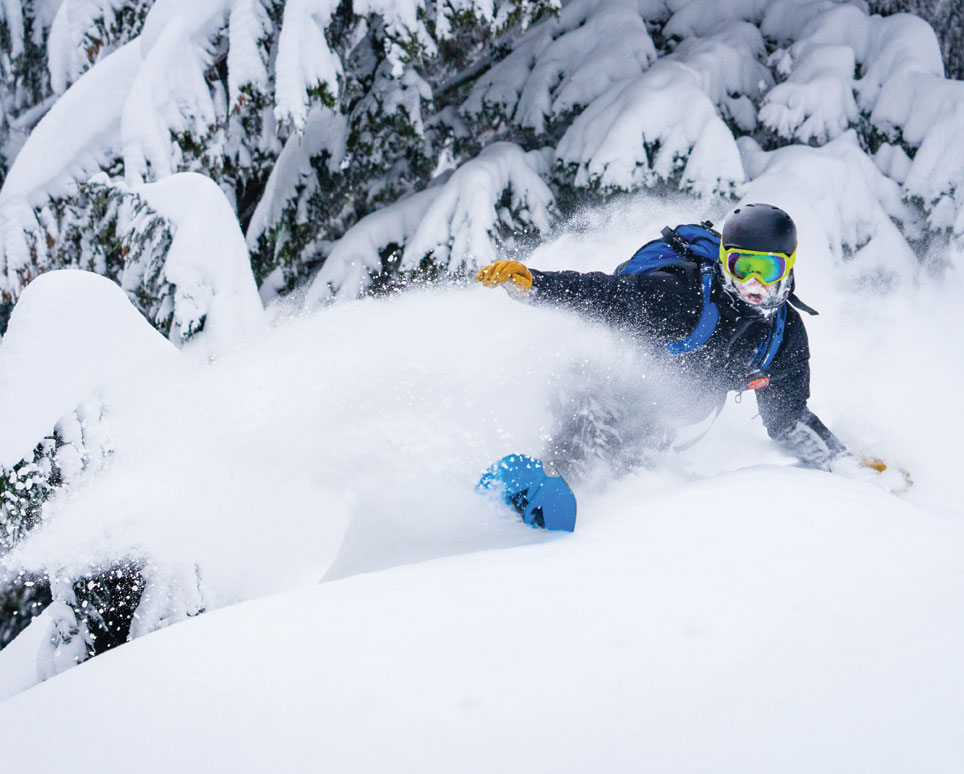 The ski season doesn't have to wait until winter! Mt. Bachelor Ski Resort's current opening day this year is November 24, assuming weather conditions permit. Kick start your ski season by hitting the slopes this fall. Before the holiday season, the lines on the mountain usually aren't as bad (you get to beat the winter crowd) allowing guests more freedom on the mountain and less time spent waiting in line. Mt. Bachelor is part of the local Cascade Mountain Range, and boasts 4,300 acres of lift-accessible terrain.
This fall, take your opportunity to explore the mountain's 12 lifts and 101 runs. A highlight from Mt. Bachelor is their Woodward Mountain Parks, which are terrain parks that make it easy to progress and learn new tricks. The parks are set up in an ascending order by difficulty, meaning that guests can choose when to progress to the bigger and more challenging terrain parks. New folks to the sport can take advantage of the resort's educational programs, which help people of all ages learn to ski and snowboard.
Celebrate Thanksgiving in Bend
Nothing says fall quite like Thanksgiving with all the right people. The mountains, rivers and fall colors of Central Oregon can make a beautiful backdrop for any Thanksgiving feast. Plenty of local farms and ranches make it possible to shop for your table and keep things as local as possible, and plenty of restaurants in town serve Thanksgiving dinners with their own unique twists.
After the feast, go explore Bend's great shopping scene, and checkout a wide variety of well-loved retailers mixed with local and eclectic boutiques. From Downtown to the Old Mill, you can't go wrong with shopping in Bend. 
November brings out all of the amazing things we love about fall in Bend. From hikes exploring the changing colors to ski season kicking off and enjoying a Thanksgiving feast, a trip to Bend this November is sure to check off all of the items on your fall bucket list. Beat the winter crowds now by booking your vacation lodging in Bend here.