Guide to Bend, Oregon Snowboarding
Bend, Oregon is a nationally recognized destination for winter sports, and there's no surprise why. This mountain town is primed for adventure, sitting just at the base of the Central Cascade Mountain Range.
As downtown eateries and city blocks give way to the towering ponderosa pine trees of the surrounding Deschutes National Forest, Bend becomes the perfect home base to explore Central Oregon's ski resorts, terrain parks, backcountry slopes and more.
The surrounding landscape is a cornucopia of natural bounty, full of rivers, mountains and valleys, all covered in a light high desert powder that's perfect for all sorts of winter activities. Grab your board, get hyped, and prepare for an awesome winter of snowboarding in Bend.
Mt. Bachelor Snowboarding
No snowboarding vacation in Bend would be complete without a visit to the community's nearest resort, Mt. Bachelor. Just about 20 miles down the highway going west from Bend, Mt. Bachelor is one of the top mountain resorts in the Pacific Northwest.
The resort offers snowboarders the option to explore 70 different groomed runs that span across over 3,600 skiable acres, as well as access to plenty of backcountry skiing and snowboarding action. A unique feature of Mt. Bachelor is its Woodward Terrain Parks.
A Woodward park, as opposed to a standard terrain park, is designed for progression. There are three sections of the Woodward park, designated as progression parks, that feature increasingly difficult freestyle terrain features; the first progression park features gentle berms and beginner rails, while the third park preps riders for the more advanced features that are found throughout the rest of the Woodward parks, outside of the progression zones.
Once riders are comfortable in the progression parks, it is time to move on to the high-flying performance venues, which include much larger freestyle features. Regardless of how you choose to ride, you can't go wrong with Mt. Bachelor snowboarding.
Snowboarding at Hoodoo Ski Area
Another well-loved spot for locals and tourists alike is Hoodoo Ski Area, located near the summit of Santiam Pass on U.S. Route 20. The resort is just under an hour's drive from Bend heading northwest. Snowboarders will love exploring over 800 skiable acres of terrain from 34 unique and well-kept runs. The mountain features over 1,000 feet in vertical drop, keeping riders entertained on even the longest runs, which are about three miles long.
The runs themselves are divided up fairly evenly between difficulty levels; 30 percent of the runs are for beginners, another 30 percent are for intermediate riders, and 40 percent of the mountain is reserved for expert-level riders looking to test their skills and push their limits. A big draw to Hoodoo is the availability of night skiing and snowboarding. In fact, Hoodoo is the only resort in Central Oregon that offers this to guests. Once the sun goes down and the stars come out, 23 runs on Hoodoo become fully lit from start to finish, allowing riders to shred through powder while taking in the beauty of a starry night. 
Snowboarding Gear and Rentals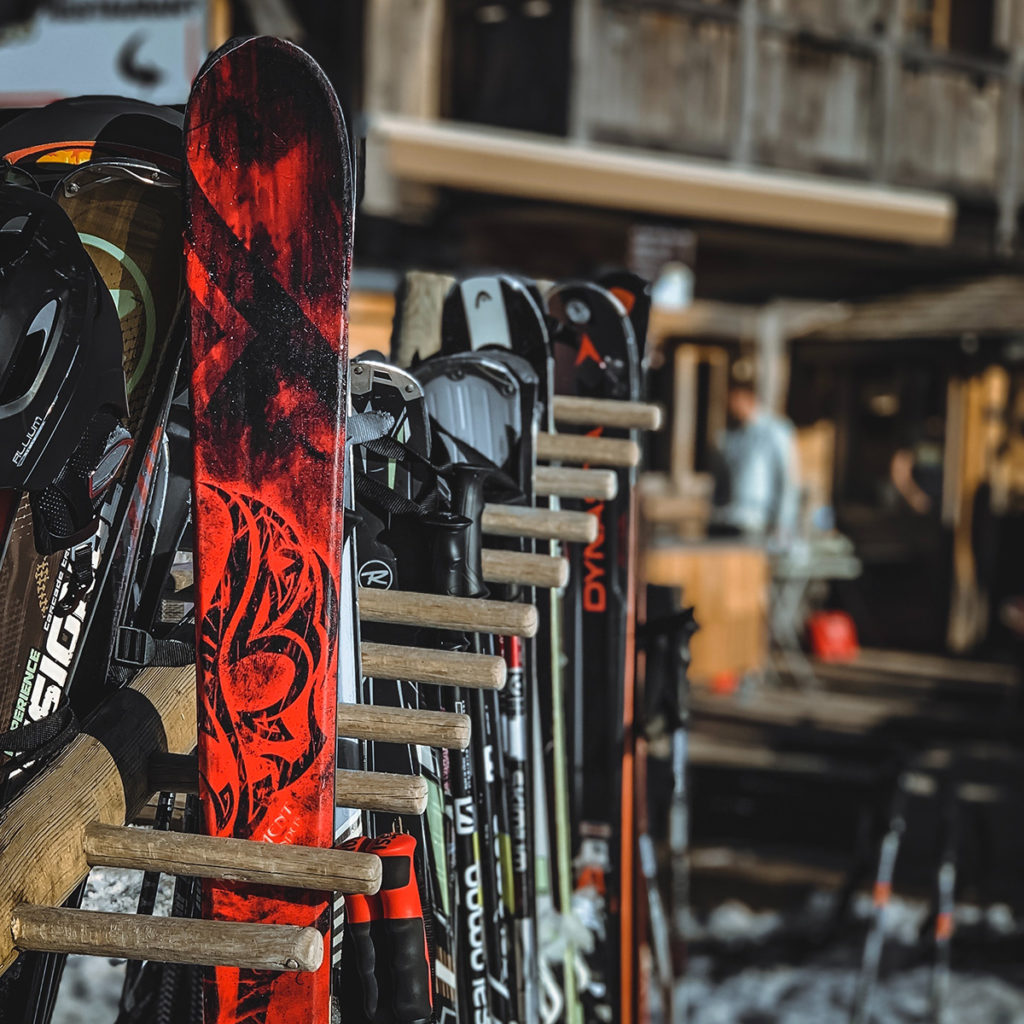 Both Mt. Bachelor and Hoodoo Ski Area offer snowboard and gear rentals on-site, but for guests looking to rent or own their gear separately, there are tons of great local options. Powder House has been a well-loved location for locals to grab their winter gear since 1976. Located on SW Century Drive, Powder House is a convenient stop for most riders because it is located on their way up to Mt. Bachelor.
Another local classic that is conveniently located on SW Century Drive on the way up to Mt. Bachelor is Skjersaas, an equipment rental company that proudly boasts about being local-and-rider-owned. Plenty of local professional riders swear by Skjersaas for their equipment rentals, gear fittings and more. In a unique move that is still very much on brand for Bend, Skjersaas also has a bar with a rotating tap list full of local beer and cider.
Riders are invited to stop by, grab a local pint and talk shop with the expert riders who own and operate this location. Lastly, riders coming to Bend should take a look at the inventory at Pine Mountain Sports, another rental company that offers gear for year round adventure. Going beyond just rentals, Pine Mountain Sports also offers classes that help prepare riders for backcountry adventure. These classes are full of helpful advice and safety tips that help riders have the most fun possible while staying safe.
No matter where you decide to go, there are plenty of opportunities to shred some powder. Start booking your snowboarding vacation in Bend now and beat the crowds.